How This Food Podcast Turned Into an Interactive Live Event
After creating more than 200 episodes of "All In the Industry," New York-based restaurant publicist Shari Bayer used her platform to create a 300-guest conference.
April 6, 2020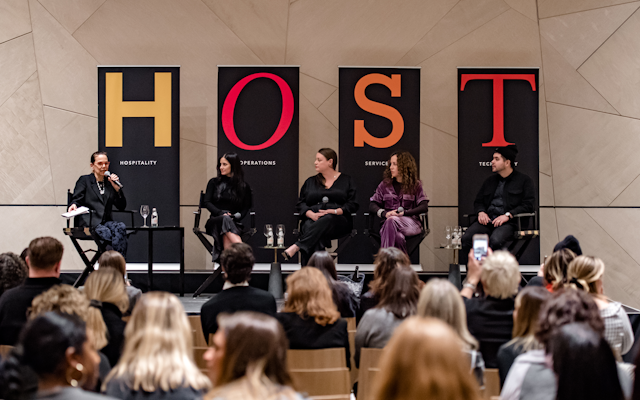 Dana Cowin (far left), the chief brand advisor of Dig Food Group, moderated a panel dubbed "Branding in the Digital Age," which included panelists (from left) Krystle Mobayeni, co-founder and C.E.O. of BentoBox; Jen Pelka, founder and owner of the Riddler champagne bar and founder of Magnum PR; photographer Melanie Dunea; and Erik Bruner-Yang, chef and owner of Foreign National.Photo: Ken Goodman PhotographyNEW YORK—When Shari Bayer, founder and president of Bayer Public Relations, decided to transform her restaurant business podcast—"All In the Industry," which airs weekly on Heritage Radio Network—into a live event, she had two advantages and a couple of challenges.
After 200 episodes of the podcast, Bayer had a built-in audience for an interactive conference. Dubbed H.O.S.T. Summit + Social ("host" for hospitality, operations, services, and technology) and held on January 27 at The William Vale in New York, the one-day conference's speaker roster was filled entirely with past guests from the show. Leaders in the hospitality and restaurant industry such as Mark Rosati, culinary director of Shake Shack; Alice Cheng, founder and C.E.O. of Culinary Agents; Dana Cowin, chief brand advisor of Dig Food Group; and Keith Durst, founder and principal of FOC hospitality group, among others, participated in seven panels discussing topics of interest such as negotiating partnerships and deals with real estate brokers, new hiring practices, trends and technology, branding in the digital age, and more. Bayer said of the talent: "I knew they'd be a draw; people wanted to meet them and hear them speak. They're exceptional and have done extraordinary things."
Still, luring attendees to a first-time event is always difficult, noted Marissa Ain, founder and C.E.O. of Plate + Decanter, who was tapped to help organize and produce the event. Also at issue was the ability to bring in quality food and beverage providers as sponsors. So organizers hatched a plan to make H.O.S.T. especially welcoming. "We wanted to create a hospitable feeling and a friendly atmosphere, even if you were going by yourself," said Ain. "So we had icebreaker elements, family-style food stations, and a floor plan that encouraged interaction."
Beforehand, Bayer promoted H.O.S.T. daily via social media, while she and Ain also boosted their food and beverage providers—which included local and national businesses like Baked By Melissa, Du's Donuts, and La Palapa, to name a few—and did email blasts. Their efforts brought in about 300 attendees. "I was thrilled with the outcome," said Ain. "The food and beverage were strong, and many connections were made. Usually, either the content or the food and beverage is good, but this conference was great all around."
Bayer always planned to make H.O.S.T. an annual affair, and that's still the plan. "There are so many topics to discuss, and people want to have a voice," she said. "If I can bring the industry together once a year, that's great."
Keep scrolling for a closer look at the event brought to life. 
VENDORS
Audiovisual: Pegasus Productions
Collateral/Print: Studio Industria
Event Production: Plate + Decanter
Graphic Design: Agentsie
Photography: Ken Goodman Photography; Eric Vitale Photography
Venue: The William Vale
Videography: Christian Zuñiga Audiovisual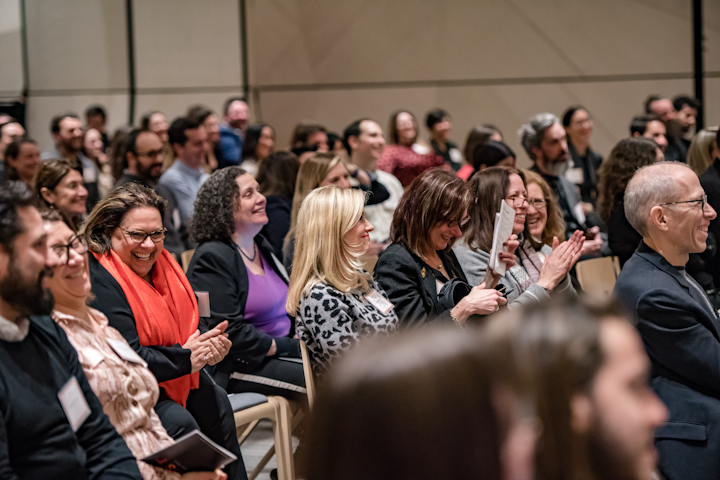 Photo: Ken Goodman Photography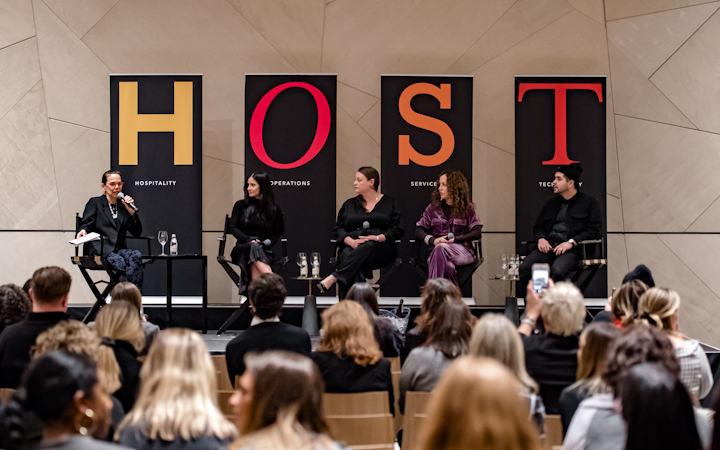 Photo: Ken Goodman Photography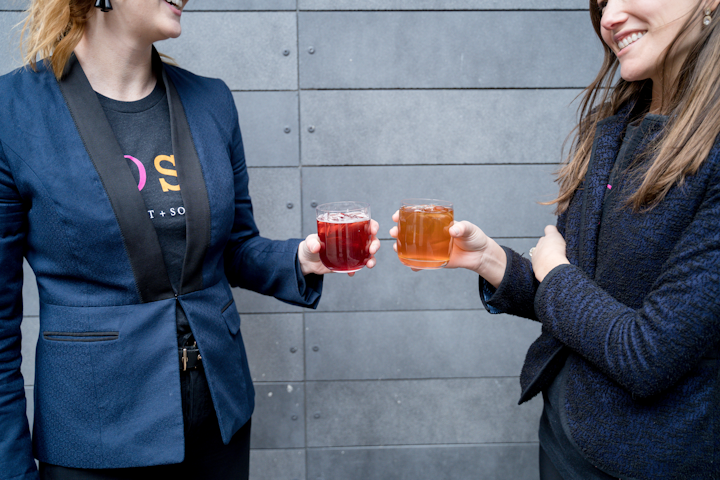 Photo: Eric Vitale Photography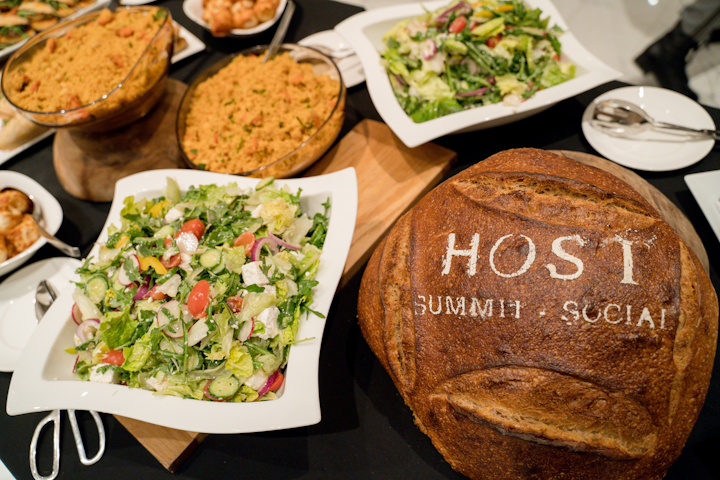 Photo: Eric Vitale Photography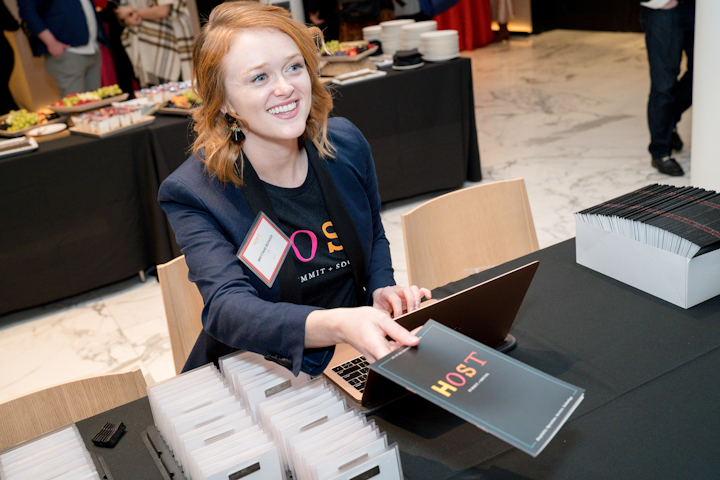 Eric Vitale Photography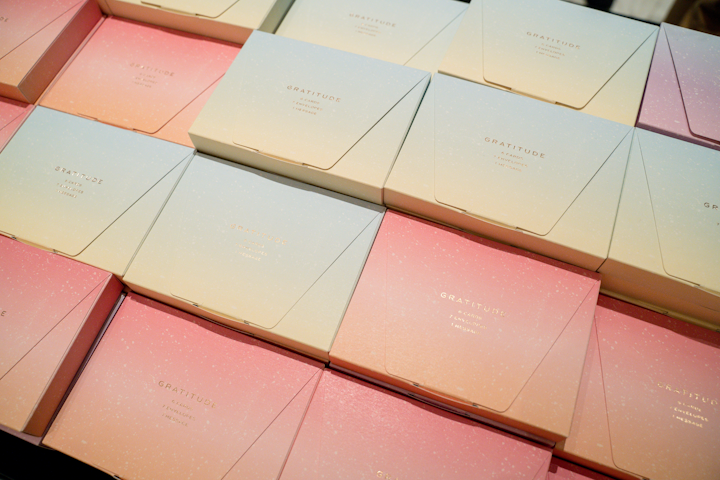 Photo: Eric Vitale Photography