How Do Black Event Producers Achieve Equity and Equality in the Industry?
In this guest column, Yvonne McNair, chief experience officer of Captivate Marketing Group, offers candid advice for creating a more diverse industry.
June 30, 2020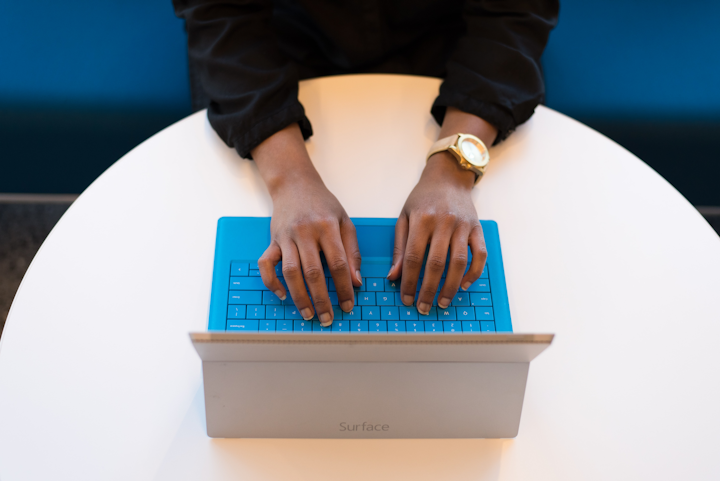 Photo: Courtesy of Unsplash/Christina@wocintechchat.com
Yvonne McNair is the chief experience officer of Captivate Marketing Group, which has offices in Chicago, New York, and Los Angeles. She specializes in entertainment marketing, talent acquisition, event production, and beyond for high-profile brands such as HBO, Essence, and BET, among others, in addition to working with A-list celebrities like Tracee Ellis Ross, Tyler Perry, and many more.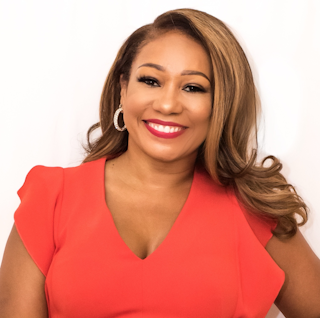 Guest columnist Yvonne McNairPhoto: Courtesy of Yvonne McNairThe meeting and events industry accounts for over $325 billion of direct spending, yet Black event professionals are often overlooked. We are not seeing representation when it comes to the leadership positions at top brands or when it comes to hiring event agencies or freelancers. Additionally, when hired, we are often provided lower event budgets and tasked with creating the same level or better experiences as our white peers.  
I have personally worked in the events industry for 20 years and started my own events agency myself; what do they have that I don't? I reviewed the educational backgrounds of top producers, which prompted me to go back to graduate school and obtain my MBA. I reviewed designations and certifications and networked to meet the right people in the industry. I looked at the top brands that I wanted to work with and did extensive research on the types of agencies they were engaging with. I sought out the right people in the brands and would do email introductions and supply a copy of my capabilities. (You have to be aggressive and persistent in marketing your company and build relationships.) I invested in myself and would take classes, get certifications, and work with other companies to learn the ins and outs of the business.
I built up an impressive alignment with key executives and some of the top music artists in the world, producing their shows and tours. I have produced televised events, award-winning galas, conferences, and music festivals. As a Black female event producer, I have created some historic moments, and I have even earned an Emmy Award nomination for my work. I have worked hard to build a brand that is synonymous with consistency, organization, and one-of-a-kind experiences. And still, with all of the accolades and credentials, I find myself constantly in a position where I have to prove myself and over-deliver on every level. This has been so difficult for me to process, and I eventually accepted the fact that, despite the education, training, and proven track record of success, I can never change the color of my skin. I am a Black woman, and despite my accomplishments, I will always be in "second place," even though I deliver first-place events. I am sure that I am not alone in this experience; many other Black producers battle with this same issue.
So how do we create sustainable change in the event industry?
1. It is time to have the difficult conversation that there is implicit bias when it comes to Black professionals. There have been countless instances where I was in position, producing an event, and speakers, vendors, or sponsors, etcetera, will walk right by me looking for the person in charge of the production. Or the facial expression that people make after working with me virtually and when I arrive on-site—it's always a pleasant shock like, "Oh, you're Yvonne?" Or the stereotype that the Black woman is just part of the team and not the boss. This is the plight of many Black people in every industry.
What can you do? I think the first step is to check your biases at the door and stop making assumptions about what you think the "part or person" should look like. But focus on the quality of their work, professionalism, and the creativity they bring to the table. Sometimes people have to take a look at themselves, put personal bias to the side, and focus on good business. 
2. Invest in training and mentorship. It is critical that the same learning opportunities are given to people of color. Learning opportunities give people the ability to advance in their careers through hands-on experience. I am always over-prepared. I also think that internships and mentorships are very important. Provide volunteer or internship opportunities to help people of color learn the ins and out of the industry. Mentoring people is in conjunction with opening up the opportunities to include everyone.
3. Listen to learn. Listening is a key component of learning in any environment. The new catchphrase is "having a seat at the table." What difference does a seat make if you have no voice and won't be heard? There have been many instances where my white clients or counterparts have tried to tell me how my culture would respond to experiences that I am producing. Don't dismiss other people's experiences based on your interpretation of what would translate. We don't just need a seat, but we need to be on the agenda and have the opportunity to let our voices not only be heard but respected. 
4. Be an ally and advocate. Many people struggle with how to be an ally to people of color. The best way to do so is to be willing to get out of your comfort zone. The country has had a history of systemic racism. It is time to accept it and start advocating for your event industry peers. When you hear of opportunities, share them with other Black producers. If you are able to refer a Black company for an event, please do so. Make introductions, and speak our names in the rooms that we may not currently have a seat in. It is important to know that real advocacy is when you have your Black peers in mind for more than multicultural events or when you are trying to check the box of diversity requirements.
5. Hold people accountable. If you see something, say something! Don't sit by idly. Look around the room: Do you have diversity on your executive team, your boards? Are you hiring and providing real opportunities to your team and Black vendors? Many times, Black vendors don't even have the opportunity to bid on large-scale opportunities. How many Black vendors have you worked with in the past 24 months? If this is a hard question for you to answer, then it is time to get to work as our ally.
6. Take action. If Black lives really matter to you, it is time to take action—real, bold action. Be proactive and persistent. If you don't have diversity in your immediate circle, ask friends and colleagues for help with referrals. If you are hiring, don't devalue people of color by providing a smaller fee/budget. Starting today, you can make a difference.