How This New Organization Plans to Diversify the Event Industry
The newly launched National Events Council encourages decision-makers in the industry to take the 20% Pledge—that is, to increase hiring BIPOC at every level for their events by 20%. Here, founder and event producer Andrew Roby gives BizBash the details.
August 24, 2020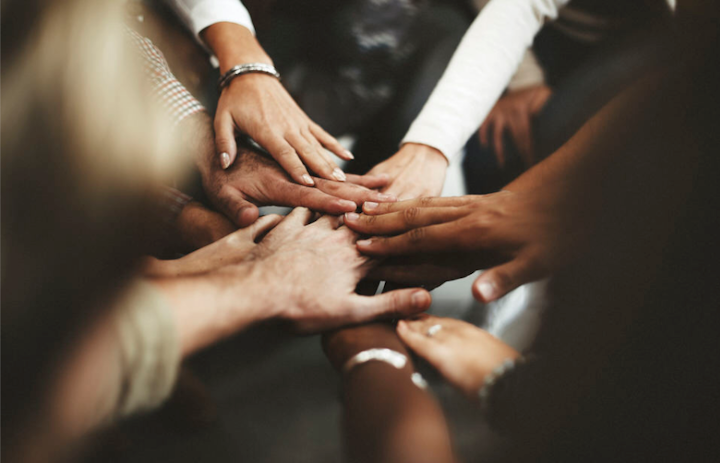 Photo: Courtesy of the National Events Council
Andrew Roby is the owner of Andrew Roby Events, based in Washington, D.C, and a founding member (along with the CEO of D'Concierge Weddings & Events, Darryl Moore) of the National Events Council—which officially launched today, appropriately within National Black Business Month.
The National Events Council consists of Emil Wilbekin, founder of Native Son; David Adler, founder and chairman of BizBash; Steve M. Moore, sales account manager at Affairs to Remember and chair of International Live Events Association (ILEA) Diversity, Equity & Inclusion Task Force; Tony Alexander, COO of SGI Services; Corey McDougle, senior manager at Ernst & Young; Tai Robinson, business strategist at SGI Services; Albert Smith of En Masse Consulting; Julia Rapley, an independent hospitality consultant for luxury and lifestyle hotels, resorts, and venues; Selina Davis, owner of Nostalgyx; Latoya Lewis, founder and executive director of EnventU; Alejandra Baca, founder and editor in chief of Belle The Magazine; and Nirjary M. Desai, chief experience officer of KIS(cubed) Events. 
Here, Roby talks with BizBash on the story behind and goals of the new council that aims to promote diversity in the event industry.
What is the National Events Council? What's the organization's mission?
The National Events Council is an organization that seeks to enhance the parity and profitability of Black, Indigenous, and people of color who serve the event industry. We aim to lead the way to end racial inequality within the event industry and all supporting elements by accelerating awareness of qualified BIPOC business owners, national research, and education increasing direct spending within BIPOC businesses.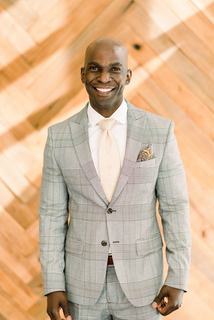 Andrew Roby, founding member of the National Events CouncilPhoto: Courtesy of Andrew Roby
What was your inspiration for starting this new organization?
In recent months of racial injustice, the voices of the unheard begin to roar and resonate louder than ever before. Part of that was listening to BIPOC business owners serving the event industry who, yet again, began to bring to light issues and concerns that have been avoided for years. These issues weren't just about equal pay, but inclusion in publications that traditionally never thought to feature them. They voiced concerns about not having the ability to work corporate events because decision-makers thought they were less qualified. Concerns included carrying on systemic traditions that allowed for all-white speakers/panelists, or jobs going primarily to white men and women without any effort to actively seek out BIPOC business owners. With a mixture of COVID-19 and being overlooked due to race, BIPOC business owners are on the verge of collapse. We simply had to do something about this and it is why we created the National Events Council. Yes, other organizations have paved the way for event professionals, but we believe that we do not have an organization that is focused primarily on BIPOC professionals to foster the diverse working environment our clients deserve. 
How has the process been forming NEC?
The process of forming NEC has been a road of discovery. We initially wanted to go one direction, but as we continued to meet with global industry professionals, we felt the company itself needed us to go in a different direction. A direction that ensured we were able to advocate on behalf of a diverse workforce of LatinX, Black, Asian, Native American, Middle Eastern, and others who are multiracial. We did not want our council to be focused on one race, because we understand that there are many who are marginalized and can use the support we plan to offer.
Where will NEC have a presence?
NEC will primarily focus its efforts in the United States. As of now, we have a presence in Washington, D.C., Los Angeles, Atlanta, New York, Texas, and Chicago. Our goal will be to expand and to work with international partners as the issues we face are global and affect us all.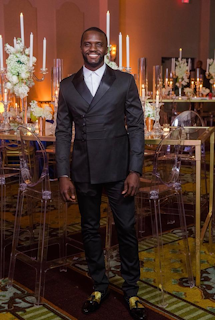 Darryl Moore, founding member of the National Events CouncilPhoto: Courtesy of Andrew RobyWhat are NEC's goals for the rest of the year?
Our main goal is to meet with corporations and outline our 20% Pledge, which is to have them increase hiring BIPOC business owners at every level for their events by 20%. It also includes making sure we speak to every conference, virtual event, summit, or hybrid event and educate them on the benefits of actively seeking educators who are capable of delivering subject matter expertise on a variety of event topics. 
Our second goal is to obtain industry data that is not just top-level, such as how much the event industry makes. We will create an annual industry report that outlines more accurately where the event industry stands as it relates to standards, wages, and diversity. With this goal, we will create an industry index score that lets corporations know where they stand in hiring BIPOC event professionals. 
Our last goal is to execute our two-part education initiative, which has a mix of diversity and inclusion training for corporations, associations, and event firms. This also includes speaking with venues and others with decision-making power to fix their preferred vendor lists. The second part is focusing on mentorship and job placement for high school and college students who seek to work in the event industry. 
Want to get involved with or support the National Events Council? Email info@nationaleventscouncil.com or visit NEC's website.