Photo: Elenabsl
Looking for a new collaboration tool to organize your remote team, or a new podcast that will get the creative juices flowing? Look no further. BizBash chatted with four top event professionals to learn about the tools and products they're loving right now—ranging from go-to virtual platforms to favorite books and TV shows to the virtual trends they're eager to carry into live events.
---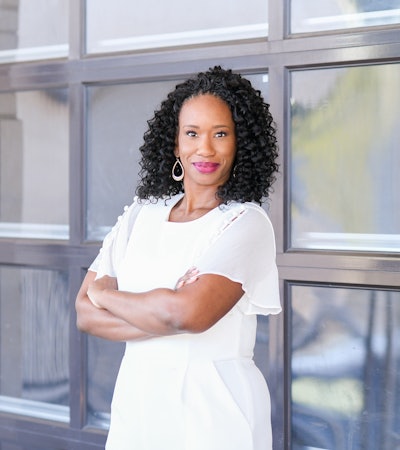 Melva LaJoy Jones is the owner and lead event designer of LaJoy Plans, an event-planning firm in Washington, D.C.
Must-use collaboration tools: "We are using Slack with our clients more than we ever have before, and we're currently co-producing a project where we use Monday, a project management software. One of the most important parts of keeping ourselves organized as a team is also making sure we remain healthy, so we've been doing monthly health/wellness check-ins and have focused on keeping our work traditions alive. In December, after having our COVID tests, my team was able to come together to do our annual holiday photo shoot and exchange gifts, which was really nice. The shoot was very different this time, but there was something so comforting about being together, being healthy, being COVID-free and making it together as a unified front to 2021."
Go-to virtual platforms: "There are so many good options so this is not an endorsement per se, but our clients have found great success with Bizzabo, and depending on the scope of work, I like StreamYard. I like a platform that meets my clients' scope of business requirements, has robust branding capabilities and a solid support structure. My motto is if my client likes it, I love it and will learn it."
Current inspiration: "I really enjoyed Valerie Jarrett's autobiography, Finding My Voice. I had to read it for a show we co-produced and I liked it so much I read it a second time to really digest the content. Any book that talks about pitfalls or delays in your personal and professional journey I think are excellent and inspiring reads. Also, I love the Brené Brown podcast and admittedly, for a solid weekend, Bridgerton was a guilty pleasure. Beyond all of the 'stuff,' it did inspire me with some design concepts I would love to rock out in the gala world. Finally, I highly recommend that everyone reads something by Cleo Wade. Probably one of my favorite quotes from her says, 'Just a friendly reminder—no one has got it all totally figured out.' I know it's simple, but I look at her quotes and find comfort in the simplicity of just saying the thing. It's good for the soul."
A new trend or product she's eager to bring to live events: "I am eager to continue to build on the work that we have seen in the virtual gifting space. I really love Marigold & Grey's products and attention to detail for custom or semi-custom gifting. I would love to figure out how to work with more Black businesses such as Diop, Mess in a Bottle or The Blairisms, and be able to take their products to future hybrid and virtual events. I love the idea of making masks, and with the new rules in place, we'll need to use these for the in-person registration processes, so I'm ready for the creative challenge in how we as a company can adapt to it and partner with other brands."
---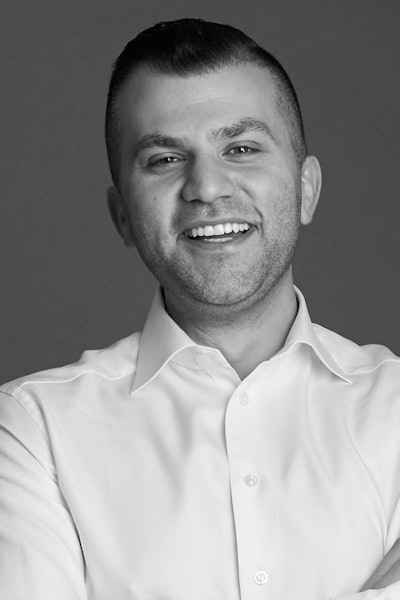 Amir Sahba is the CEO of Thinkingbox, a global creative collective based in Vancouver.
Must-use collaboration tools: "One of the newest and best tools that we use is Figma. Its cloud-like nature makes it easy for our teams working across multiple time zones to collaborate; all you need is an internet connection."
Go-to virtual platforms: "We've recently worked on a number of live, social-focused events on YouTube Live, Instagram Live and Lobby, which have worked well for clients. Our team is also designing and developing proprietary sites for virtual events previously held IRL. It's been an excellent opportunity to find creative solutions outside existing platforms."
Current inspiration: "I recently read Creativity, Inc by Ed Catmull, one of the founders of Pixar. Beyond the fantastic story of how Pixar was founded, Ed describes the lessons that leaders in any creative field can learn from and apply immediately."
A new trend or product he's eager to bring to live events: "We're excited to see what happens when live events return. We just produced a drive-thru event and screening in Los Angeles for Amazon's new animated series Invincible. We used several fun props, including flame throwers, to enhance the experience. It was an incredible moment seeing experiential make a comeback for the first time in over a year, and we expect to see more drive-thru executions with similar prop use, that allow for an engaging yet distanced interaction with consumers."
---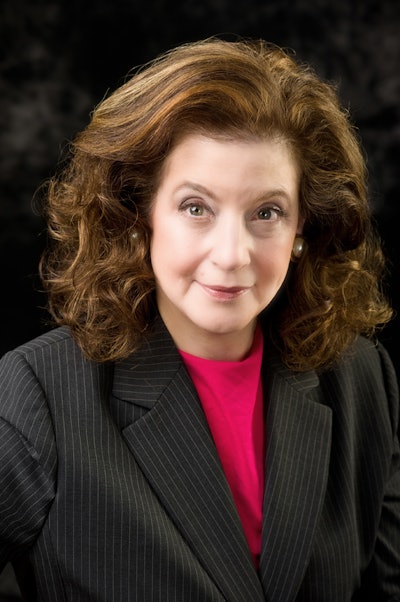 Joanne Brooks is the president of Creative Impact Group, a full-service production company based in Chicago.
Must-use collaboration tools: "Google Drive, Zoom, Smartsheet and Microsoft Teams all keep us on the same page and organized. We make sure to schedule time to have team calls to keep each other informed and updated."
Go-to virtual platforms: "Like everyone else, Zoom quickly became an everyday staple in our lives since March of last year. However, we have found Expo Pass's platform to be extremely user-friendly, with top-notch customer service and great for any meeting (large or small). They have a great registration process along with an impressive scheduling tool to know all of your sessions in one place. For trade shows as well as continuing education credits, we have found Scarritt Group's platform to be ideal. For trade shows, they have impressive graphics that mimic the trade show floor. The ability to have different booth sizes, avatars, interaction at the booth along with access to marketing materials, gamification, one-on-one meetings—they stand out from others. They have a great testing tool that can be used when needing to add continuing education into your program."
Current inspiration: "Always a fan of the Today show as they consistently present the newest products, health, wellness, fashion, lifestyle and food tips and trends. Deepak Chopra's book Total Meditation has been helpful especially during these stressful times. Our team has all been on the Netflix bandwagon—it helps us clear our minds and come back to the drawing table with fresh minds: The Queen's Gambit, Girlboss, The Great British Baking Show. And, we also watch shows like American Idol, The Voice and America's Got Talent. It helps us to watch out for the up-and-coming/newest talent."
A new trend or product she's eager to bring to live events: "It has been amazing to see the amount of 'mailable' products that get delivered right to a virtual attendee's doorstep. We have been able to keep attendees engaged and give them the ability to still have an experience, virtually. We have organized everything from mixology ingredients, to bourbon tastings, to paint nights, to cooking demonstrations, to cheese flights, to five-course dinners with wine pairings. However, we can not wait until the safe return of live events—there is nothing like a fully decorated room with decor, floral, centerpieces, stage design, live entertainment and being all together. … [Also,] PPE will for sure be a giveaway at almost all events to continue to keep people safe. We have developed a wonderful option for women, a smart scarf (mask and scarf in one). This smart scarf is custom designed; [you can] choose the fabric and print and any branding options you might like."
---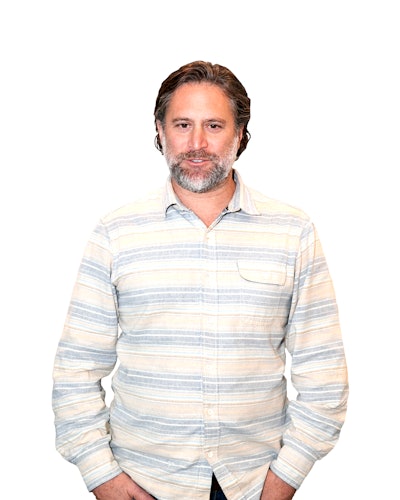 Dan Hirsch is the founder and co-CEO of On Board Experiential (OBE), an experiential marketing agency with offices in San Francisco, Los Angeles and New York.
Must-use collaboration tools: "We've adopted Microsoft Teams across our entire organization for quick communications and meetings, which has helped us work efficiently while organizing project threads. Our creative team has also been using Miro in a variety of ways—as a brainstorming tool, a collaborative process tool and even to make virtual holiday cards as a team-building activity!
Go-to virtual platforms: "Our ability to 'like' a platform is linked to its ability to meet our and our clients' needs. Sometimes the most basic tools are fantastic, and sometimes an entirely custom build is the way to go. If it works, we like it. If it doesn't, we don't. Overall, we consider ourselves platform-agnostic. That said, we have been liking the ON24 digital experience platform and have utilized it for many of our virtual events and webinars."
Current inspiration: "As a thank you to our OBE staff, we gifted our employees a yearlong subscription to MasterClass over the holidays. We've all found inspiration from different sessions, such as Anna Wintour's class on creativity and leadership, Daniel Pink's series on persuasion and Chris Voss's course on the art of negotiation. I have also been listening to Barack Obama and Bruce Springsteen's 'Renegades: Born in the USA' podcast. Bruce has always been my hero and voice. His conversations with Obama around race relations and growing up working class are so heartfelt and relevant today."
A new trend or product he's eager to bring to live events: "It's a cheeky response, but any and all of them. Our team is so excited to be headed back in the live space in general, and we think our clients mirror this sentiment."