Washington's Top 100 Events 2018
The list of the trade shows, galas, political events, and holiday traditions that make the most impact in the nation's capital year after year.
November 20, 2018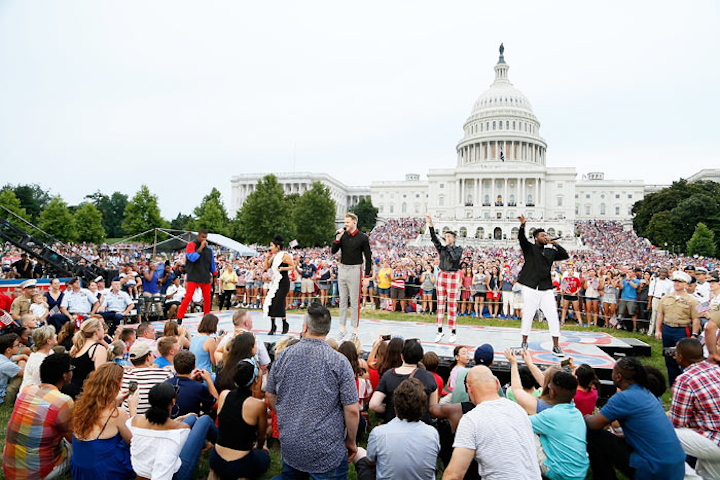 Photo: Paul Morigi
The political landscape in D.C. has been anything but business as usual this past year, halfway into the Trump administration. Like in 2017, President Trump continues to create a frenzied news cycle surrounding seemingly every event he attended this year—and even at the parties and dinners he skipped.
But beyond the chaos of the headlines, organizers focused on delivering fresh experiences for guests. D.C.'s buzziest new development the Wharf on the Southwest Waterfront proved to be a popular destination, with organizations from D.C. Central Kitchen to the Washington Ballet hosting events at the expansive new concert venue the Anthem. Another option? Taking over a neighborhood entirely: The Atlantic Festival (formerly Washington Ideas) created its own campus in the Penn Quarter neighborhood with multiple venues, including a new outdoor presence with a large tent on F Street between 7th and 8th streets NW.
Icons of the D.C. social scene are switching things up too. Humane Rescue Alliance retired its long-running fashion fund-raiser Fashion For Paws with 2018's 12th annual runway show, with plans to debut a new cat-theme event in 2019, so we're giving it a break from the list. Meanwhile, classic guys night out charity event Fight Night responded to the #MeToo movement by retiring the concept of scantily clad ring girls and cocktail hostesses.
As with all lists, these rankings are subjective. To choose and rank the annual events on this list, we look at several factors, including economic impact, buzz, innovation, and an event's prominence within the communities it intends to serve.