Toronto's Top 100 Events of 2011
These annual gatherings make a big impact on their respective 
industries and communities (and on the city) while innovating to stay 
on top.

December 27, 2011
Toronto is home to an array of events that range from cultural festivals to glamourous fund-raisers, festive parades to massive trade shows. This year, a number of the city's annual events returned renewed, redesigned, and reinvented. Additions to our yearly list challenge the traditional and include the Polaris Music Prize, Contact Photography Festival, and the TNT Waterfront Night Market. New to the list this year are six events to watch that push boundaries and add to the diversity of Toronto's events. Here's our look at the biggest deals on the city's event calendar, with the dates of their next iterations.
Art & Design Events
1. Luminato, sponsored by L'Oréal, featured more than 150 multidisciplinary art events and found a new hub in David Pecaut Square for its fifth anniversary. June 8-17
2. Scotiabank Nuit Blanche displayed more than 130 contemporary art projects and drew one million people downtown for the all-night event. September 29
3. Art Toronto estimated sales at $20 million this year and saw a record 19,000 guests over the three-day fair. October 28-31
4. New to the List: Contact Photography Festival saw Lynne Cohen win the first annual Scotiabank Photography Award for $50,000 this year. About 1,000 artists participated in 212 exhibits during the month-long festival. May 1-31
5. Doors Open Toronto gave architectural tours of almost 150 buildings—like the Casa Loma stables, the Gooderham Flatiron Building, and the Elgin and Winter Garden Theatre Centre—to 181,000 guests. May 26-27
Festivals & Parades
1. Scotiabank Caribana Festival, recently renamed, introduced a new route that allowed for a record 20,000 to participate in the parade—and allowed for an admission fee. Summer
 
2. Pride Week ended on a high note with the longest parade in Pride's history, clocking in at just over four hours. June 22-July 1

3. The Santa Claus Parade went digital this year, adding a smartphone app to track Santa's progress down the parade route. November 20

4. Toronto Jazz Festival brought 1,500 musicians to the city for its 25th anniversary, including Aretha Franklin, who opened the festival with a free performance at David Pecaut Square. June 22-July 1

5. Toronto Fringe Festival sold 57,282 tickets to 150 unjuried plays and added a visual arts component this year. July 4-15

6. Cavalcade of Lights had 30,000 visitors congregate in Nathan Phillips Square for the annual tree lighting and skating party, hosted by special guest Debbie Travis. November 26

7. Beaches International Jazz Festival saw 850,000 guests flock to the Beaches neighbourhood for the 23rd annual festival. July 20-29

8. New Year's Eve in Nathan Phillips Square surprised its 40,000 attendees and 5.26 million television viewers with a performance by Shawn Desman and Danny Fernandes. December 31

9. New to the List: Halloween on Church takes over the Village for the week, with events like the children's costumes parade, the Develicious Culinary Tour, and the annual block party, which lasts until 3 a.m. on Halloween night. October 24-31

10. Scotiabank BuskerFest featured more than 100 street performers in the St. Lawrence Market neighbourhood for the four-day festival. August
Food, Wine & Hospitality Industry Events
1. Toronto Wine & Cheese Show presented new, educational events during its three days, such as "Ontario Wine and Cheese Pairing" and the "Beer vs. Wine Face Off." Around 29,000 guests attended. March 16-18
2. Grand Cru Culinary Wine Festival had celebrity chefs cooking for dinner parties held in 16 private homes, raising $800,000 for research at the University Health Network. October 27 and 29
3. Toronto Taste hosted 1,400 guests at the ROM to sample gourmet bites from the city's best chefs and raised $325,000 in support of Second Harvest. Mid-June
4. C.R.F.A. Show added new programming including an invite-only Liquor Control Board of Ontario Lounge and cooking demonstrations by top Toronto chefs, like Mark McEwan, Lynn Crawford, and Vikram Vij. March 4-6
5. Gourmet Food & Wine Expo added the Gourmet Gala to the program last year, where award-winning wines were paired with a six-course meal for V.I.P.s.
November 17-20
6. Niagara Wine Festival saw a record 36 wineries participate and more than 100,000 guests attend last year's green-themed festival. September 16-25
7. Up From 8: Cuvée Gala, known as the Oscars of the Ontario wine industry, kicked off Cuvée weekend with the awards ceremony and tasting stations manned by Niagara's best chefs. March 2

8. Up From 12: What's on the Table raised a record $325,000 for the Stop Community Food Centre last year and signed on with Food Network Canada as a sponsor this year. November 2

9. Taste of the Danforth brought a record 1.5 million visitors to Greektown for the weekend food and culture festival. August 10-12
10. Up From 11: Picnic at the Brick Works attracted 1,500 foodies to the old brick factory to taste the creations of local slow-food chefs, vintners, and brewers who were paired with local farmers. October 2

11. Eat to the Beat attracted 950 guests to its 15th year with tasting stations from 60 of Canada's most talented female chefs to raise funds for Willow Breast Cancer Support. October 18

12. New to the List: Toronto Festival of Beer featured more than 120 brands and sold out on Friday and Saturday this year. August

13. New to the List: TNT Waterfront Night Market, inspired by the night markets of Asia, brought 60,000 people to Cherry Street to try food like teppanyaki squid, oyster omelets, and the infamous stinky tofu from 160 vendors. Late July

14. The Drinks Show relocated to 99 Sudbury and extended the visiting hours until 1 a.m., giving the event a club vibe. June 8-9

One to Watch: Chef's Challenge: The Ultimate Battle for a Cure was hosted by Gordon Ramsay for its inaugural year, giving top fundraisers the chance to cook next to renowned chefs. The Solutions With Impact event raised $1.1 million for Mount Sinai Hospital, and chef Bobby Flay has signed on as host this year. November 26-27
Advertising & Marketing Events
1. Canadian Marketing Association Awards acknowledges both the client and the ad agency for their work and awarded Frito Lay Canada and BBDO/Proximity Canada the "Best of the Best" title this year. November 25

2. Bessie Awards reward "ads with ideas," and saw Red Urban take home the prize for Best in Show in the single category and DDB Canada Vancouver for the campaign category. Summer

3. Marketing Awards Gala added three new categories this year—social media, branded content, and experiential and event marketing—and will celebrate its 90th anniversary next year.

4. Canadian Public Relations Society Ace Awards received 15 percent more entries this year, and the prize for PR Campaign of the Year went to Strategic Objectives/Yum! Canada for the KFC Double Down. Spring

5. National Advertising Benevolent Society Gala hosted their annual fund-raiser at Kool Haus in support of Canadian communication professionals suffering from illness, injury, or financial difficulty. Spring

6. The Cassie Awards, part of Advertising Week, celebrate business achievements in Canadian advertising. Based on case studies, Ogilvy won the Grand Prix this year. January 23
7. Up From 8: Marketing Hall of Legends Gala was redesigned to include more networking opportunities, doubling their attendance figures to 800 in the process. April

8. Strategy Agency of the Year Awards gave DDB and Taxi multiple awards again this year, based on the agencies' bodies of work. November 10

9. The Crystal Awards were handed out despite the Radio Marketing Bureau's recent closure. Four national radio sales companies pulled together to host the radio advertising awards. March 22

10. Canadian Media Directors' Council Annual Conference was entitled "Here and There and Everywhere and Now" and focused its content around the recent changes in marketing communications. Spring
Sports Events
1. Up From 4: Queen's Plate continues to grow where other top-notch horse races have been in decline. The triple-crown race has been on a steady climb since its 150th anniversary in 2009: Queen Elizabeth visited and viewed the race in 2010, and this year, the Queen's Plate set a new wagering record. The entire Woodbine card received $8.8 million in bets for the day, up from last year's record of $6.8 million. An estimated 28,000 people attended and watched Inglorious, the only filly out of the 17 Canadian thoroughbreds, overtake the boys to win first place and a piece of the $1 million purse. Summer

2. Honda Indy Toronto celebrated its 25th year, and Dario Franchitti crossed the finish line first in the crash-heavy race. Summer

3. Rogers Cup tried out its new "virtual combined" format, where the Toronto women's and Montreal men's championships were played at the same time and broadcast live in each stadium. August 5-13

4. Telus Toronto International Dragon Boat Race Festival hosted close to 200 teams and 120,000 spectators at Centre Island. June 23-24

5. Up From 8: Scotiabank Toronto Waterfront Marathon saw 22,500 runners take advantage of the "fast and flat" course that makes it the sixth-fastest marathon in the world. October 16
6. Hockey Hall of Fame Induction Ceremony and Gala awarded Angela James and Cammi Granato spots, making them the first women to be inducted. November 14

7. Scotiabank Pro-Am for Alzheimer's had hockey legends like Dino Ciccarelli and Wendel Clark playing alongside amateurs to raise funds for Alzheimer's research. May 3-5

8. GoodLife Fitness Toronto Marathon changed its date this year from the fall to the spring and had 10,000 runners participate. May 6
 
Media & Literary Events
1. Scotiabank Giller Prize Gala recognized Johanna Skibsrud for her novel The Sentimentalists at a glitzy gala for 500 well-read guests. November 8

2. International Festival of Authors was attended by 158 international authors, who participated in readings, lectures, public discussions, and book signings. October 19-30

3. Idea City Conference brought 50 innovative thinkers—such as Walt Mossberg and Patri Friedman—to Toronto to give 20-minute, unscripted talks to a crowd of 600 guests. June 13-15

4. The Canadian Journalism Foundation Awards Gala hosted a record 500 guests and awarded The Toronto Star the Excellence in Journalism Award for the second year in a row. Summer

5. MagNet—Canada's Magazine Conference launched its three-day conference with a keynote speech by Wired.com editor in chief Evan Hansen. February

6. National Magazine Awards Gala returned to Toronto from Montreal, presenting The Walrus with 10 awards, more than any other publication. Summer

7. CJFE Gala: A Night to Honour Courageous Reporting recognized the bravery of international journalists, including Emilio Gutierrez Soto, Luis Horacio Nájera, and the late Bibi Ngota, in front of 575 guests. November 24

8. Word on the Street Festival packed 247 author readings and presentations into one day and was headlined by Life of Pi author Yann Martel. September 25

Entertainment Industry Events
1. Toronto International Film Festival screened 339 films last year, operating from its new downtown home at the TIFF Bell Lightbox. The annual festival generates $97 million for Toronto. September 8-18
 
2. North by Northeast Festivals and Conference packed 650 bands into its seven days of programming and experienced an increase in guest attendance this year. June 11-17

3. Up From 4: Hot Docs International Documentary Festival increased the number of films screened by one-third this year and expanded its list of venues to include locations in Roncesvalles, Davisville, and the Beaches. April 26-May 6

4. Canadian Music Week showcased 874 bands this year and saw about 75,000 visitors over its five days. March 21-25

5. The MuchMusic Video Awards had guests lining up for almost two days for a chance at a wristband. Those who got one saw performances by Lady Gaga, the Black Keys, Selena Gomez, and a surprise appearance from Justin Bieber on an outdoor stage that shut down Queen Street. June

6. New to the List: The Polaris Music Prize Gala began in 2006 and has quickly become an important event in the Canadian music industry, spurring record sales and building recognition of nominated bands. Judged solely on artistic merit rather than genre or sales, nominees like Arcade Fire, Hey
Rosetta!, and Galaxie have an equal shot at the award. Polaris continues to grow each year; in 2010, television ratings for the broadcast gala quadrupled, this year the purse has been increased to $30,000, and next year will be the best sponsorship turnout to date. September 19

7. Canada's Walk of Fame inductees included Nelly Furtado, Clara Hughes, and Eric McCormack, who were honoured at a ceremony attended by 1,100. September 29-October 2

8. New to the List: The Geminis celebrated their 60th year of rewarding the best Canadian television productions. Flashpoint leads with 17 nominations this year, including Best Dramatic Series. September 7

9. Dora Awards presented the controversial drama Blasted with five awards, chosen out of 171 nominated plays. June

One to Watch: Sprockets, an open-to-the-public TIFF initiative, screened more than 80 international films for young people over two weekends with hands-on, family activities for aspiring fi lmmakers. April 10-22

Fashion Industry Events
1. LG Fashion Week showed off the fall/winter collections of more than 30 designers, including Denis Gagnon, Pink Tartan, and Amanda Lee Kew at Heritage Court. October 17-22

2. Up From 3: P&G Beauty and Grooming Awards honoured the most creative makeup artists, hairstylists, photographers, and models from Canada at the Carlu. Queen Latifah took on hosting duties. November

3. T.F.I. New Labels crowned Golnaz Ashtiani as the winner of the five-month design competition at its annual gala and runway show. Spring 2012

4. Mode Accessories Show attracted 220 exhibitors to the triannual trade show, the only one in Canada dedicated women's fashion accessories. October 23-25

5. New to the List: Lingerie Francaise Fashion Show added a pop-up boutique and decided against seating this year, drawing a crowd of about 500 of the city's most fashionable. July

One to Watch: The Clothing Show, the country's largest vintage and independent designer show, relocated to the Queen Elizabeth building and simplified the floor plan this year. September 23-25
 
Trade Shows & Conventions
1. The Canadian National Exhibition drew 1.3 million visitors in 2010 and became the first large event on the continent to receive an EcoLogo certification for minimizing its impact on the environment. August 19-September 5

2. Canadian International Auto Show experienced a boost in attendance, attracting some 300,000 visitors, including Mayor Rob Ford, who opened the show. February 17-26.

3. National Home Show, the largest consumer show in Canada, saw a 12 percent increase in attendance. For the show's 60th anniversary in 2012, it will colocate with the Canada Blooms garden festival in the Direct Energy Centre. March 16-25

4. Royal Agricultural Winter Fair, currently in its 88th year, had 350,000 flock to see the royal horse show and agricultural displays. November 4-13

5. Toronto Sportsmen's Show invited its 350,000 visitors to try out the Outdoor Adventure Zone, complete with a climbing wall, kayak launch, and raft ride. March 14-18

6. Toronto International Boat Show saw 72,000 visitors attend to check out the newest boats and equipment, as well as "the Lake," which fills Ricoh Coliseum with more than one million gallons of Lake Ontario water. January 14-22
7. New to the List: FanExpo became the third-largest comic convention in the world when it added a fourth day to the conference this year. Known as "the Comic-Con of the North," the show garnered some 64,000 attendees in 2010, and although the numbers weren't out at press time, it's expected that figure will grow with a full additional day of programming. August
 
8. Canadian Gift & Tableware Association Gift Show is the largest gift trade show in North America, with more than 1,000 exhibitors and 16,500 guests in attendance every year. January 27-31

9. Interior Design Show kicked off its four-day show with a party for 5,200 local and international designers, held on the show floor at the Metro Toronto Convention Centre. January 26-29

10. Up From 11: Green Living Show began six years ago and has enjoyed continued success, setting a new attendance record this year with 30,689 guests, a 25 percent increase from 2010. April 13-15

11. Cottage Life Show got a boost in attendance this year, with about 30,000 visitors to the spring show. November 25-27

12. One of a Kind Show and Sale displayed the wares of more than 800 artisans for the spring show in March and will do so again for the show's Christmas installment. November 24-December 4

One to Watch: Toronto Ski, Snowboard, and Travel Show had 35,000 attendees at the Better Living Centre last year. The show has the largest ski and snowboard swap in Canada, and this year it will feature an indoor jib jam, or snow park, with jumps and rails for boarders and skiers. October 13-16
 
Benefits
1. Up From 3: Massive Party lived up to its name, selling out its 1,500 tickets two weeks early this year, raising $145,000 for the Art Gallery of Ontario. Extravagant art patron Marchesa Luisa Casati was the decor inspiration. April 19

2. Bell Gala raised $1.16 million for the Centre for Addiction and Mental Health this year with the help of Bell customers—Bell donated 5 cents to mental health programs for every text message sent that day. Fall

3. Up From 7: Power Plant Contemporary Art Gallery's Power Ball toyed with reality for its "13th Floor" theme, garnering support from double the sponsors and raising the most funds to date. June 14

4. Toronto Public Library Foundation's Book Lover's Ball raised an additional $22,000 with its new "Adopt a Branch" fund-raising initiative, bringing the total for this year's gala to $470,000. February 9

5. Design Exchange Black and White Gala, working off the theme "Big," offered 1,000 guests the opportunity to get their photo taken with a python for a $5 donation. November 12

6. Villa Charities Foundation's Venetian Ball surprised its record 2,400 guests with a performance by Stevie Wonder, later auctioning off the piano he played on for $65,000. The ball raised a record $1.3 million. October 29

7. Canfar's Bloor Street Entertains hosted 700 guests at 18 simultaneous dinner parties, raising $500,000 for AIDS research. November 22

8. Up From 10: Ontario Science Centre's Innovators' Ball, sponsored by LG, deceived its 1,200 guests' five senses, serving the first course of dinner in total darkness. In honour of its fifth anniversary, the ball was held on the fifth day of the month. The ball raised $518,000 for its community access programs. May
 
9. Brazilian Carnival Ball saw more than 60 performers dance in bright Carnival costumes and raised $2 million for the Royal Ontario Museum this year. Spring

10. Boobyball sold out in just over a week, drawing 1,200 attendees to its Studio 54-themed evening. October 14

11. The Rally for Kids With Cancer Scavenger Cup attracted celebrities like Eva Longoria and Hayden Christensen to help raise more than $2.5 million for the SickKids Foundation. September 16-17

12. Up From 14: National Ballet of Canada Mad Hot Gala had its dancers perform highlights from Alice's Adventures in Wonderland for the 1,892 guests and had 650 V.I.P.s attend a "Mad Tea Party" dinner and gala. June 20
 
13. Pencer Brain Trust Gala saw the Village People perform at the Liberty Grand for its disco-themed event, attended by 650 guests. May

14. Grocery Foundation's Night to Nurture Super Gala reeled in host Russell Peters and garnered more than $2 million for Kids Help Phone and Breakfast for Learning at the Metro Toronto Convention Centre. Winter

15. Children's Aid Foundation Teddy Bear Affair centreed the evening around the theme "Best of Britain" this year and raised $1 million for neglected children. November 5

16. The Mirror Ball raised $500,000 and used the event to launch its new online support community, Facing Cancer Together. November 19
 
17. Reach for the Rainbow's Crystal Ball moved back to the downtown core and raised $800,000, a number the founder hopes to beat for the event's 25th anniversary this year. November 19
 
18. Yee Hong Foundation's Dragon Ball ushered in the Year of the Rabbit with 1,200 guests, one of whom won a new Lexus as a raffle prize. January
 
19. Queen Street Unmasked returned as a biennial event this year, raising $800,000 for the Centre for Addiction and Mental Health and selling out its after-party tickets. Spring 2013

One to Watch: Three to Be Stems of Hope Gala raised a whopping $500,000 for stem cell research and children's therapies in its first year. The foundation was established by parents whose triplets were diagnosed with cerebral palsy. September 24

One to Watch: Artbound raised $150,000 at its inaugural fundraising party, which combined music, fashion, and art. The non-profit went straight to work, using the funds to build the first art school in Kenya. September 23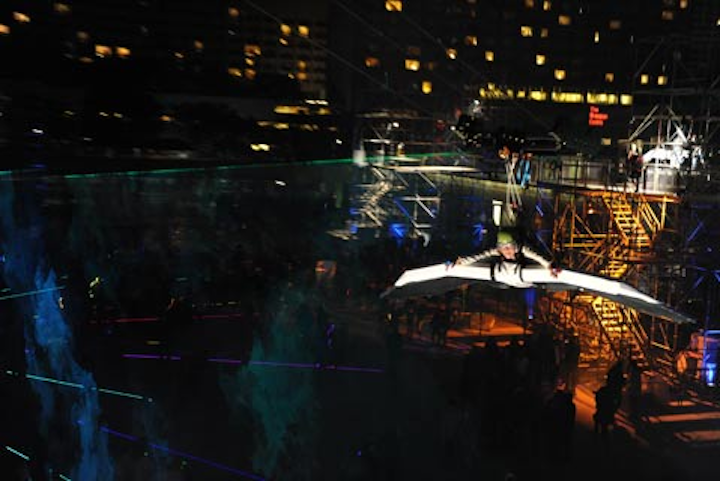 Photo: City of Toronto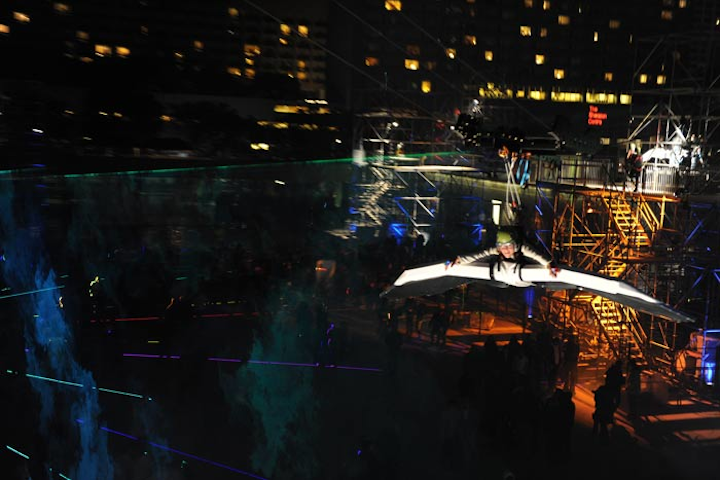 Photo: City of Toronto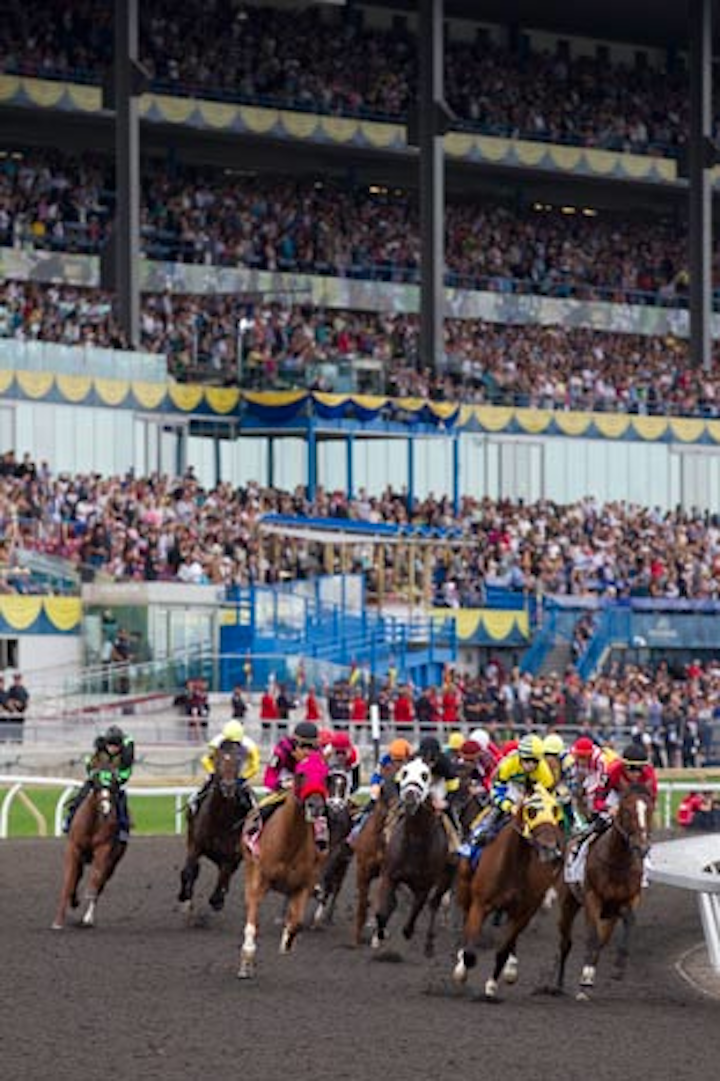 Photo: Michael Burns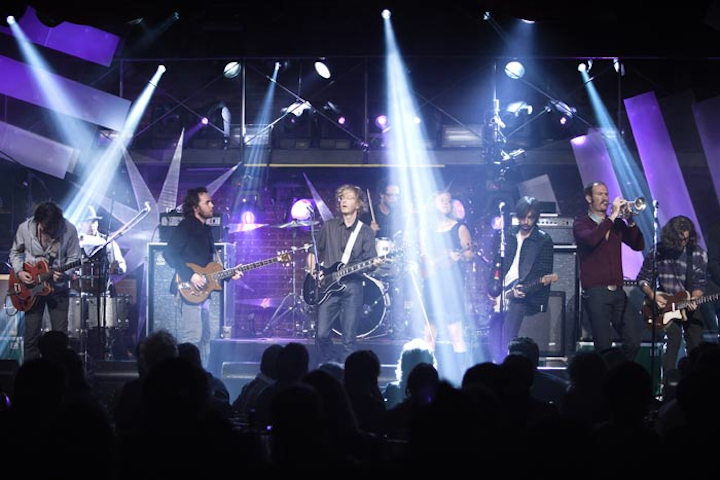 Photo: Dustin Rubin
Featured Venues/Suppliers: