Learn How to Maximize Your Event's Attendance By Understanding the Data
Here, guest columnist Jason Thomas discusses how understanding the nitty-gritty data can not only better guests' event experience by making it more personal, but also help event organizers maximize attendance.
July 22, 2020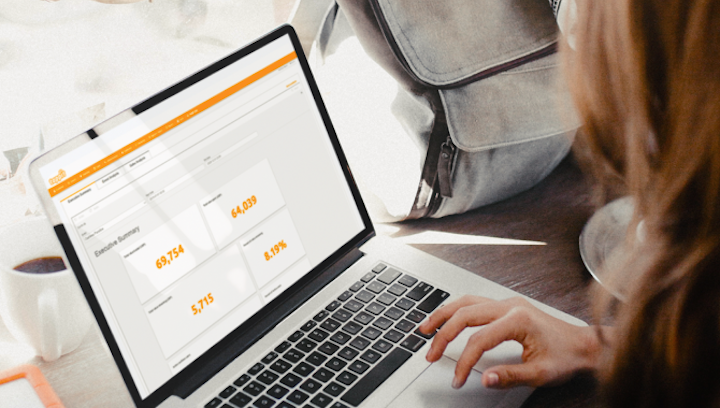 Photo: Courtesy of Tappit
Guest columnist Jason Thomas is the CEO of Tappit, a global event technology company specializing in cashless payment systems for live sports events, festivals, venues, and more. 
The coronavirus has completely challenged the live events industry, impacting the sector in ways that will last for years to come. As event organizers around the world are forced to cancel concerts and festivals, there is one thing that everyone in the industry should remember: The event itself may not be the center of attention right now, but understanding what attendees want in a post-pandemic world is vital to ensuring long-term sustainability.
For everyone who is currently considering how to minimize the impact of COVID-19 on their business, new research data shows that 53% of people have a pent-up desire to return to events. But eventgoers are still feeling anxious: 63% have increased event health and safety concerns, while 66% are more worried about venue hygiene. Guest loyalty is a vital part of sustainability; understanding what's most important to them can be the "make or break" for those who are on the fence about attending the next Coachella music festival or Taylor Swift concert once the health crisis subsides.
Understanding eventgoers—from their behaviors, purchasing patterns, and likes and dislikes—is crucial to ensuring their loyalty as long as events are on pause. The data any arena, club, or event organizer has about their attendees will ultimately safeguard the sustainability of the business and the opportunity to generate revenue all year long. In a recent study conducted by our organization, 72% of sports fans indicated they want to receive personalized marketing content from their favorite team, and in a separate study, 42% of festivalgoers feel organizers care "a little bit" about their individual experiences at events. These are incredible statistics that need to be capitalized on by all entertainment organizations, especially when large-scale events are at risk. Moreover, attendees that have an emotional relationship with a brand have a 306% higher lifetime value and will recommend the brand at a rate of 71%, rather than the average rate of 45%.
Event venues that implement technology have a huge opportunity at their fingertips to reach their guests during this quiet period by crafting highly personalized messaging and offers for when events start to return, all informed by their attendee data. The problem for most venues and event organizers is that, when they get down to the nuts and bolts of it, no one truly knows who is attending their events and what they do when they are there. But this is all changing; with the right event technology solutions, event organizers and their teams can start building up a very clear view of every individual attendee and their experience—not just at one event, but throughout the year.
With contactless solutions, one option is for guests to pay with their existing contactless bank-issued debit or credit card. But, the downside is that all the data and insights about guest transactions are sent directly to those banks rather than the event organizer. Meanwhile, venue owners and event organizers who use closed-loop contactless systems (e.g. RFID and white label mobile pay) for instance are able to get a clear, single view of every guest who attends an event and their exact preferences. Not only are attendees able to purchase whatever they want in and around the grounds without having to carry wallets (a big plus for guests' experience), but because these technologies can link directly with a venue's ticketing and CRM system, all the data is kept by the organizer instead of a bank, enabling them to create relevant and timely opportunities to grow revenue. They're able to gain incredibly valuable insights into who the attendee actually is by observing and identifying each and every guest's journey throughout the event, expanding on spending habits and preferences. Organizers can discover everything from what kind of merchandise an attendee buys and at what time (i.e., before or during the show), to budgets they set for themselves, the type of drink they purchased (alcohol or soft drink), the time they park, and how early they walk into (or leave) the venue. These insights can enable any brand to effectively personalize messaging and offers to individual eventgoers—and personal is what creates an emotional tie to events.
There is huge potential for the live events industry to make a fierce comeback if event organizers and the brands they represent know how to add value to every attendee's experience. Without relevant, meaningful communication between brands and their guests, that loyalty and—in effect—revenue will be lost post-crisis. As we navigate these unprecedented times, harnessing data, and understanding attendee behaviors and what's most important to them, can make all the difference once social distancing orders become a thing of the past.