Bright Ideas: The 15 Most Innovative Meetings
Shining a spotlight on the most forward-thinking conferences, expos, and other gatherings over the past year.
January 15, 2019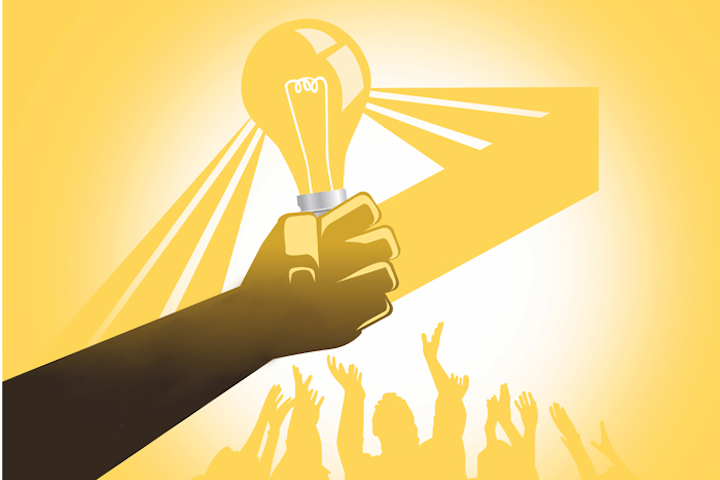 Illustration: Robert Conway/BizBash
People who attend meetings are looking for solutions—to business challenges, to career obstacles, to big, global problems. It's up to the meeting organizer to create a setting where people can find the answers. This year's list of the top 15 most innovative meetings have done just that, and now we're sharing their insights with you.
In researching this list, we've noticed some trends. Several meetings on our list made an effort this year to focus on diversity and inclusiveness—notable at a time when meeting panels are being called out for their lack of diversity (this is the year the term "manels," or all-male panels, entered the popular lexicon.) Other meetings on the list are tackling how to provide education in new formats, better facilitate networking, and incorporate technology in novel and useful ways.
Here are their bright ideas.
1. Adobe Max
2. IBM Think
3. Google I/O
4. C2 Montreal
5. Salesforce 2018 Connections
7. International Woodworking Fair
12. National FFA Convention & Expo
13. Volvo Ocean Race
14. M.P.I.'s World Education Congress
15. Surefire Girls
A version of this story appeared in the Winter 2018 issue of BizBash.