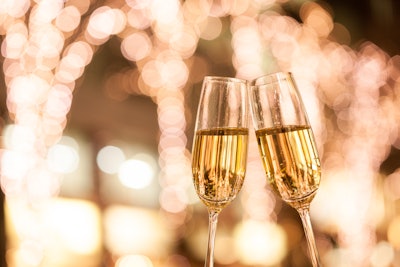 Photo: Yoshi0511/Shutterstock
The event industry has seen a lot of change over the last few decades. From historical events like the 2008 recession and the COVID-19 pandemic to the rise of social media and cutting-edge event technology, event producers have had to adjust on the fly to accommodate ever-changing budgets, timelines, and guest expectations. To get a big-picture view of where the industry has been—and where it's heading—we asked five event leaders who are celebrating their 15-, 20-, or 25-year anniversaries to reflect on their career journeys.
---
AKJOHNSTON Group is celebrating its 15th anniversary in 2023. The company started as a solo act for CEO and founder Austin Johnston, first as an AV company before expanding to offer scenic and fabrication. Now, it has more than 60 full-time employees between its Southern California and New York offices.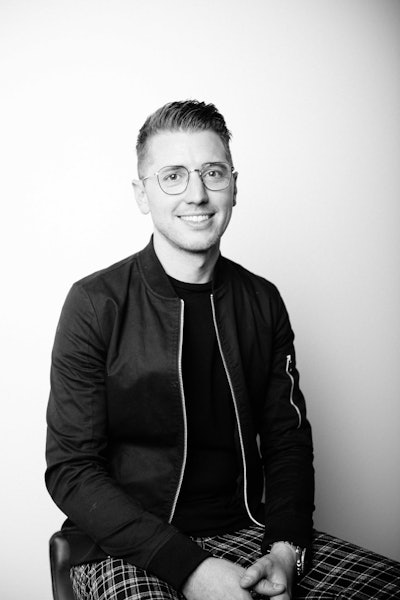 What's had the biggest impact on the event industry during your time in business?
"The obvious points here are that I founded in 2008 amidst economic crisis and bookended that with COVID, but more interesting is to look beyond that and see how much more custom fabrication plays a role in events and activations now ([from] 2005 to 2010, it was all about rentals—now we build!), and then evolving with projection and LED technologies. Screen and graphics resolutions are literally night and day, from power draw and HD res in 2008 to now—which also applies to internet and speeds of devices at events. All of this digitalization has created more customization in events, more 'on demand' moments that go beyond 'audience polling devices' (remember those?!), and now peoples' own devices harness so much power. Everything changed—and yet it's all the same, just faster and streamlined. Which is both amazing and scary if you don't slow yourself down!"
What's the most significant way guest expectations have changed?
"So much has changed but it is more important to discuss what has not: Guests and attendees still need to be selfishly fulfilled by an event, and surprise and delight continues to be the fundamental KPI of experiential. I think so many folks pull you away from that core fundamental requirement of events and experiences, and it is an important reminder that goes all the way back to motion pictures around World War I and World War II as the primary means for entertainment: People need to be 'paid' for their attention, and that holds true today more than ever in a noisy space of pop-ups, tours, and attractions on Main Street!"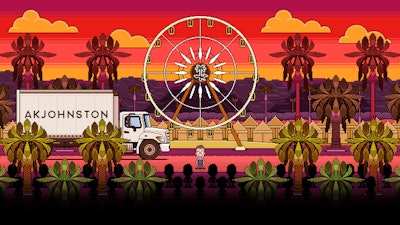 If you could go back in time, what advice would you give your younger self?
"Find a mentor! You do not know everything, and lone-wolfing the journey is fine until it is not—so find someone that you can run ideas by, ask for advice, get a referral, or someone to simply champion you. Find someone that amplifies your power or fulfills your weaknesses to make you more whole. Also, take the harsh criticism and do something about it; get back up and try again!"
What are your hopes for the next 15 years?
"To scale and grow, but actually become more in tune with what we do best: telling stories in physical spaces. So many agencies are spending on Meta and digital—which is probably smarter than me, as I invest in talent that focuses on stunning tactile spaces that forge deep affinity and emotional connections through physical curiosity. In my estimation, the more digital we get, the more inhuman it becomes, and the higher value will be placed on analog, human, and flawed experiences. After all, that's why I wanted to do this in the first place, and I think the desire for low tech will surge as people desire 'human' connections with human things."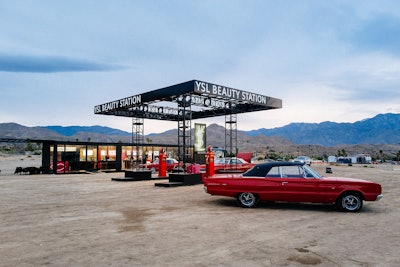 ---
AGENC Experiential & Digital Marketing is celebrating its 20th anniversary in 2023. Founded by Cara Kleinhaut and her then-fiancé (now husband) Sean Weber-Small, the company was originally called Caravents Event Production and Design. In 2015, the name was changed to AGENC to better reflect its full-service experiential capabilities. Today, AGENC has 50 employees spread throughout the country.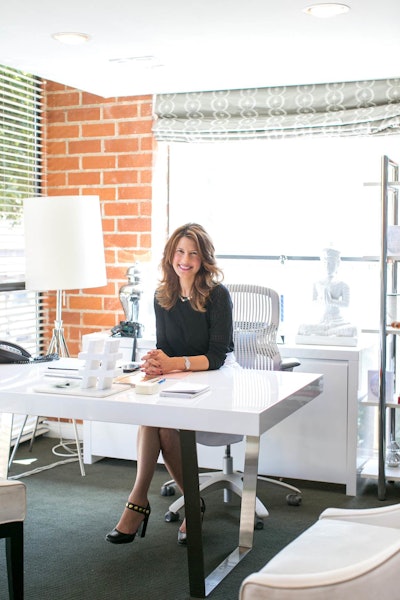 What's had the biggest impact on the event industry during your time in business?
"Social media completely changed the ROI of live experiences by becoming the staging grounds for the content that feeds our socials daily. The way we design our live environments, #DesignForDigital, creates visual playgrounds for guests and press to share beyond the walls of the venue. It exploded the reach, impact, and relevance of live events, and changed the game forever—for the best, in my view! I have been an evangelist for live experiences and social media to be the perfect combination to most accurately make an impression on an audience, both in the room and those millions following along."
What's the most significant way guest expectations have changed?
"The biggest change is to create live environments that inspire and have a message and purpose. Guests want to be transported, a journey. They are selective on where they go and how they spend their free time. We strive to deliver an experience they will always remember, that was worth coming to. Yes, it has to be flawless in execution and content capture-ready—but today, the why of an experience is just as important for attendees to feel."
If you could go back in time, what advice would you give your younger self?
"To be friends with our competitors. We have so much in common, and benefit so greatly when we speak to each other. We can understand and support each other like no one else can."
What are your hopes for the next 15 years?
"My hope is the leaders of AGENC today can continue to expand and grow their vision of AGENC; continue creating expansive experiences for guests; and create an inspiring place for people to work, learn, connect, and realize their own career dreams—for many years to come."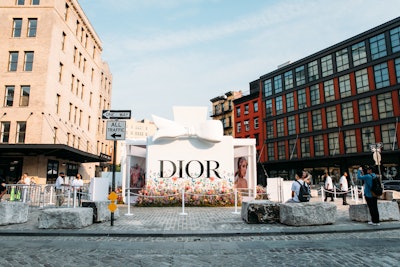 ---
Bruce Starr is the CEO of creative agency BMF, which was founded in 2003 with just two staffers and two clients (Maverick Records and Kiehl's). Now, the company has 76 full-time employees and 80 clients.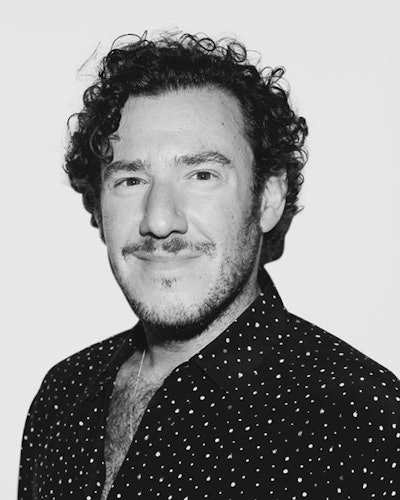 What's had the biggest impact on the event industry during your time in business?
"The recession of 2008 led to significant growth for BMF. We headed into that period with a model that was heavy into event sponsorship, which worked well because many brands during the slowdown needed presence but weren't investing in full activations. Post-recession, brands shifted their position from just participating in experiential sponsorships with logo placements to wanting to own IP and their own activations. We were at the forefront having already formed internal departments to focus on strategy and creative in addition to client services, which propelled the agency to a new level in what it could provide clients.
The other major industry impact was the upheaval of traditional media, which was a backbone of driving ROI for experiential. The acceleration of social media and the way consumers consumed event content changed the shape of what experiential could be and all the facets that could be explored and created. The creative lens changed because everyone had a phone and the ability to publish, so it redefined exclusivity with the fact that everything is public."
What's the most significant way guest expectations have changed?
"What's changed from my perspective is the focus of experiential—it's a combination of driving the emotional connection both in the physical and virtual, and the focus has been leaning heavily on virtual. Brands have lost their way a bit by focusing so heavily on just digital channels and chasing an engagement number that they've forgotten about the opportunity to make emotional connections and ensuring there's a solid narrative. You could see events that care less about what something looks like in reality and solely focus on a channel. In the end, attendees see the details, so it's a balancing act when it comes to curation and what's worth investing in that will have ROI. The outcome of this shift for agencies and the industry is to be much more integrated on all the services encompassing social, PR, talent, and engagement, in addition to creative, strategy, and production."
If you could go back in time, what advice would you give your younger self?
"When we started BMF, I was going to college at NYU, and of course at that age you feel invincible. The advice I would give my younger self is to seek out expertise in all facets of the operational components of the business. There are so many aspects to running and growing an agency. No one can be an expert across the board on all matters—HR, legal, real estate, and so on. We learned over the early years and through ups and downs that investing in experts and services that support your mission is wise. You need a bench of people who you can trust that understand the complexities and nuances that exist in our industry."
What are your hopes for the next 20 years?
"BMF has always been on the edge of what's next, so the agency's future is inevitably about reinvention. Adaptation and innovation are about applying creativity to clients' business needs by anticipating the holistic needs of consumers, experimenting with new channels and technologies, and, as always, being a cultural vanguard. We see a future that is hyperglobalized, and we will continue to expand our global reach to service international clients in both established and emerging markets. We want to service both storied brands who need to remain relevant, while also bringing our expertise to newcomers who are disrupting the status quo. The next 20 years is about larger and deeper client engagements that tap into the integrated model that allows us to be business partners with our clients, where we can facilitate change and leave our mark—moments that people won't forget."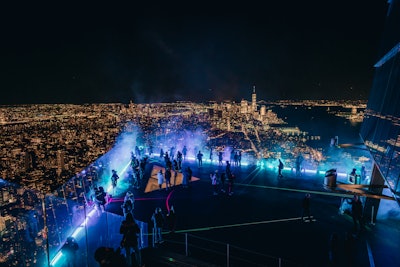 ---
Pamela Brunson is the president of Wolfgang Puck Catering, which launched 25 years ago as the first national, chef-led catering and managed services company. Today, the company operates in Los Angeles, San Diego, San Francisco, Seattle, Tucson (coming in summer 2023), Houston, Dallas, Austin, Chicago, Atlanta, Raleigh, and Philadelphia.
What's had the biggest impact on the event industry during your time in business?
"The COVID-19 pandemic certainly changed the way we did business for many months, but the lasting impact is the shift in labor. We, as an industry, need to rethink how we approach the labor market to create enticing job opportunities and a culture of welcoming hospitality to draw people to work that vanished during the pandemic. "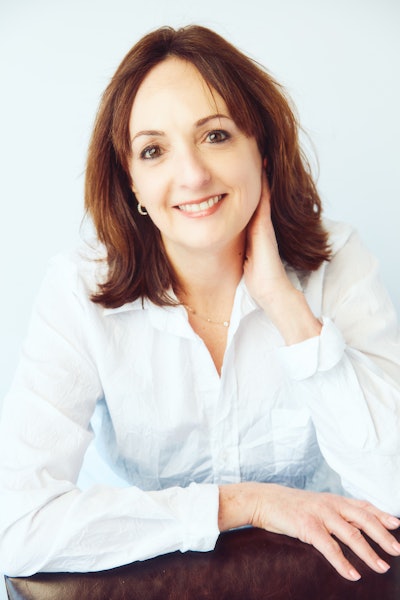 What's the most significant way guest expectations have changed?
"Planners and attendees are looking for immersive experiences and opportunities to be transported through food and beverage with surprising and inspiring flavors and presentations. Food and beverage isn't an afterthought—it's an important part of the gathering experience, connecting attendees and guests in meaningful ways that were unimaginable 25 years ago. Our signature event, the Oscars Governors Ball, is a perfect example as it was always a seated dinner following the award show, but we've worked with our partners to elevate the experience to a more vibrant and interactive event packed with elegant, whimsical, and engaging moments stealthily featuring delicious food for every palate and dietary need."
If you could go back in time, what advice would you give your younger self?
"Be an attentive listener—ask probing questions and stay curious. You learn more from listening and observing than you do from doing, talking when you're just starting out (and maybe always). And volunteer for everything! Get your hands in the business and use your skill set to bring a new perspective to the table. Be nimble and show empathy. The relationships you build will help you to tackle challenging situations and overcome the seemingly impossible tasks. Understanding perspectives from other departments and stakeholders will help you to be much more creative and strategic as you grow."
What are your hopes for the next 25 years?
"Wolfgang is inspired by people with different experiences that help to nudge his creativity—and mine. My hope is to instill our curiosity in our teams so that the next 25 years are filled with growth, opportunity, connection, and authentic experiences we couldn't have dreamed of at the start of the company 25 years ago. [Also,] as our business continues to grow and evolve, I'm excited for our continued expansion in cultural centers and workplace services in addition to our core special event catering offerings. Having a variety of experiences and services that we're working to create for others helps us to build our strengths in different ways—from logistics to creativity to client relationships, it's all intertwined."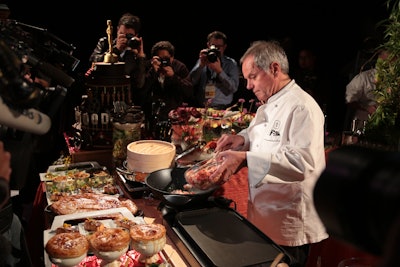 ---
Stoelt Productions was founded in 2003 with an initial focus on technical production—though quickly expanded into a turnkey boutique agency once founder Matt Stoelt realized he was being asked to source venues, provide design services, handle fabrication, and more. Now, the company produces events for top brands around the country.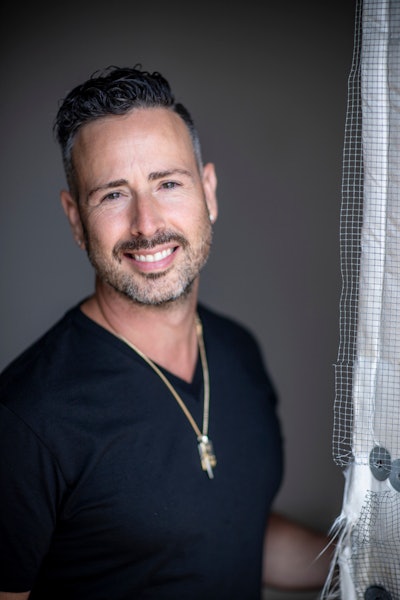 What's had the biggest impact on the event industry during your time in business?
"Hands down, COVID has had the most significant impact on the industry in so many ways, and our business. So many amazing people with decades of experience left the industry, both on the client and vendor side. The event industry has a people problem, and finding reliable, experienced support staff can be challenging, especially around more significant tentpole events such as SXSW, Coachella, and Fashion Week. On the client side, downsizing and early retirement mean junior staff, sometimes without tenured experience, are driving larger projects with unrealistic budgets and timing expectations.
Thankfully, our agency had the opportunity to work through most of COVID with virtual events for BYRDIE, Instagram, and consumer pop-up events for Louis Vuitton and Gymshark. Unfortunately, it will be years to come until things return to how they once were before COVID—but I am excited about the future of events."
What's the most significant way the industry has changed?
"The most significant fundamental change in the industry is the client's understanding of the need to create an engaging experience and, more importantly, capture and repurpose content beyond the event. At our first event, we met the team of photographers that would go on to shoot almost every event we have produced over the last 20 years, from coast to coast. We have used that content to grow our business and effectively communicate our expertise in the market. It's fascinating how long it took for brands to catch on, with social media being the catalyst, to prioritize this and put funding behind it.
For example, brands would typically employ photographers from Getty to service the press via wire for celebs. Still, they often refused or overlooked the value of capturing the buildouts and the consumer experience. We always view this as a missed opportunity, and it's great to see how far brands have come in the field of event marketing and measuring KPIs, impressions, and the overall value of the investment."
If you could go back in time, what advice would you give your younger self?
"Looking back over the last two decades of creating thousands of brand experiences, I would tell my younger self that you cannot be everywhere simultaneously—and it's OK to step back occasionally to focus on other areas of the business."
What are your hopes for the next 20 years?
"We will continue integrating emerging technologies into our projects. We have always been at the forefront of tech, incorporating holograms and a touch-screen/QR experience back in 2005 for Clinique, well ahead of the arrival of the iPhone in 2007 and the iPad in 2010. VR, AR, and holograms are just the tip of the iceberg, and it's been so exciting to watch the convergence of Web 3.0 in the experiential space.
We're also working on creating tools to automate and streamline the planning and execution of events. It's fascinating how rapidly things are changing in our daily lives with the assistance of evolving technologies, and I hope to bring solutions to market that will make the somewhat antiquated process of planning and organizing events a thing of the past. I am so excited for what the future has in store as experience marketing continues to grow and emerge."