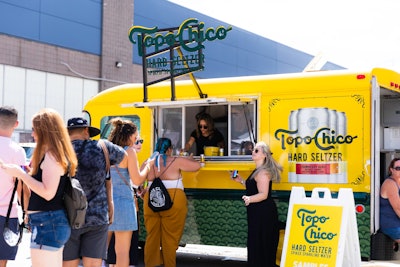 Photo: Courtesy of Cannonball Productions
Looking for a new AV partner, a cool performance artist, or a reliable logistics company? Look no further. Here, we asked event industry professionals throughout the U.S. to share their go-to collaborators for events of all types.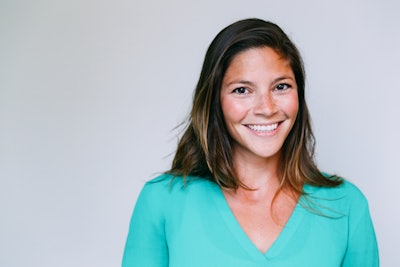 Kate Levenstien
The CEO and founder of Cannonball Productions brings food and beverage festivals to unique venues around the country. She's based in New York.
Entertainment: "Scratch Event DJs sources and secures DJs for us around the country. They streamline everything and customize our package, including all sound equipment, microphones, and great DJs within our budget."
Logistics: "MoveIt is our choice logistics company that helps us ship 10-plus pallets to 25 markets each year. They assist with small and large projects to help us scale and ensure everything arrives in great condition and on time."
Printing: "Minuteman Press has been the absolute best to work with around the country. Their pricing and quality are unmatched, and they even deliver to our event site to make it easier on our team."
Huong Nguyen
The CEO and founder of Shiloh Events specializes in strategic events, experiential marketing, and virtual and hybrid experiences for brands like Microsoft, Philips, and TEDx. She's based in San Jose, Calif.
Catering: "Foxtail is our go-to vendor for amazing food and unique presentations. Their innovative culinary masterpieces transform the ordinary food buffet into an unforgettable part of attendees' event experience. With their outstanding flavors and attention to detail, they are one of our favorite choices for elevating an event."
Broadcasting: "Through The I is one of the best virtual event broadcasting companies we've ever worked with. When we need flawless execution for a complex virtual event, we know they will deliver on their promises with precision, quality, and collaboration. Their expert team is a delight to work with, and they consistently go above and beyond to ensure every detail is perfect for our clients."
Audiovisual: "Four Moon Productions is our go-to AV provider for many of our programs because they truly care about our clients' success. Having a partner who is as invested in ensuring the success of a program as we are is key to a trusting partnership. Four Moon is also a great problem-solver. They are great at understanding the root of a problem and come to the table with affordable solutions. Lastly, Four Moon always helps us stay on budget, no matter the situation."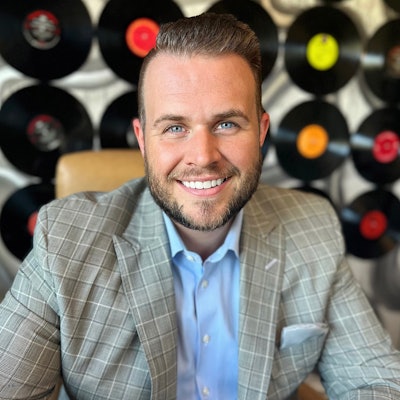 Tyson Dodd
The creative director of events and music at Press Management Group works with brands, sports teams, and event agencies to put on memorable entertainment and shows for attendees. He's based in Nashville, Tenn.
Entertainment: "My favorite entertainer is performance artist and speed painter Jessica K. Haas. It is difficult to find another entertainer more versatile, unexpected, and expansive than Jessica. She does more than paint fast; she can paint an entire mural in minutes, open for A-list musicians, or create an entire menu of creative, never-before-seen options for your client. Transforming a blank canvas into a masterpiece in under 90 seconds is the 'easiest' thing she does, [and] she can transform anything into a masterpiece in minutes (cars, apparel, full-scale walls, and whole interiors). Jessica takes creativity to unimaginable heights, turning normal moments into one-of-a-kind, unforgettable experiences."
Photography/Videography: "Capturing a live event is such an integral part and element of any live event. My go-to for photo and video is Giddens & Co. Visuals. The thing that makes them stand out is their flexibility to work in the high-paced, and sometimes stressful, conditions of capturing a live event or production. They do an exceptional job of understanding what my needs are and do a great job of exceeding expectations."