BizBash C.E.O. David Adler: Turning Undervalued Spaces Into Jewels
A warning to venue owners: Keep relevant.
May 29, 2018
David Adler (@DavidAdler) is the C.E.O. and founder of BizBash.
With thousands of communities being served through effective live gatherings, venues are now the new "town squares" in the world. It is more important than ever that they be the place organizers and attendees can foster high-performance collaboration.
Most event venues are built and finished. Not the Long Beach Convention Center in Long Beach, California. Not only does the city support tourism and events, but Steve Goodling, chief of the Long Beach Area Convention and Visitors Bureau (LBCVB), is committed to keeping his facility a living, breathing entity—and he doesn't just wait until the accounting rules allow for a renovation.
His mantra is that he constantly is "activating new spaces" on his campus to add excitement and experiences for returning attendees. He believes that ongoing "activation" of underutilized spaces offers a competitive advantage in the highly competitive environment for the conference, trade show, and convention business. 
Goodling adds to the personality of his theater spaces by shopping for antique chandeliers, and he reimagines his spaces by turning arenas into ballrooms, underpasses into event spaces, walkways into experiences, and his fountains into a nightly show. 
According to Rafael Rivera, executive director of Professionals in Human Resources Association, the added value of all the exciting activated spaces means he can deliver a better experience to his 2,700 attendees on an extremely favorable economic basis. "Many conventions centers are just a commodity now. The Long Beach experience with new spaces opening every year give more topics for attendees to talk about and brings in more people in subsequent years. It adds to the content of the conference, giving us a unique experience." 
The following is an interview with Steve Goodling, president and C.E.O., LBCVB.
David Adler: You are one of the most creative people in the event, meeting, and tourism business. How do you describe what you do?
Steve Goodling: Well, I basically bring people together for a common goal or a vision. We have had some major success building our convention center and activating new spaces over the past five years. 
One example we are proud of is that we had an antiquated arena, the Pacific Arena, built back in the late 1960s. Everybody that was anybody in those days played there. Unfortunately, it's only a 13,000-seat arena, and nowadays arenas need to be in the area of 20,000 seats to make sense. So we started to have a diminished utilization of the building. 
We realized that something had to be done when we hosted the Ted conference for five years. They wanted to do a party in the arena one evening and they brought in pipe and drape, cool lighting, and great furniture to transform the space. I immediately said I get it.
It was a loft-style party because of the cool cement floor, and I realized we actually needed a larger ballroom than the 25,000-square-foot ballroom in the Convention Center, and we needed a 45,000-square-foot ballroom. It turned out to be cheaper to reimagine the arena and convert it into a flexible space than to build something from scratch. We created a pipe and drape system, which is permanently hung from the ceiling with a suspension grid system, including over $2 million in permanent stage lights. We also built a sound system that our clients don't have to rent. They don't have to pay for rigging, they don't have to pay for curtains. It's all-inclusive and there's no cost. The only cost is to pay the stagehands. Everything is automated and easy to design. 
David Adler: One of the ways that I describe what you did was to be able to convert an arena into a ballroom in under a half an hour. How did you make this happen? 
Steve Goodling: We had the Ted conference. We saw them host a special event so we decided that we wanted to replicate it as an amenity for all our clients. We then went to the city management team who loved the concept.
We asked for funding from the city council. The press learned about it and were supportive. When the community saw that it was going to make things better for the economy there was this groundswell of support and everyone came together. 
David Adler: Do you see this approach as a way for other convention centers to revitalize their markets?
Steve Goodling: All cities have areas that are underutilized. They have spaces that quite honestly have not had any type of capital improvement for years. I consider lighting to as paint. It's a very inexpensive fix but impactful. I think with some creativity and thought process on market demands, you can easily activate corridors like what we've done in our building. We've activated spaces. We're now on our fourth space in the convention center, which were previously underutilized. 
David Adler: And so when you activate a space, what does that do to the people that live there? 
Steve Goodling: They love it. Residents of Long Beach are proud. When we don't have a convention in town using the space we offer it to the Boys and Girls Club or a local women's shelter that used it for their annual fund-raising efforts and raised more money than ever.
And so these spaces let residents enjoy something that normally as a non-profit as a fundraiser, you couldn't justify, and it gives them a sense of pride in their city. 
David Adler:  Well, you know, my theory is that with the disintegration of media, venues are the new town squares and when properly activated you've actually created smaller communities inside bigger communities to give people an anchor.
Steve Goodling: Yes, that's fair. It's the residents that are paying for this but in most cities, they don't get the benefit of their tax dollars directly. And so this is a case where these tax dollars are used to generate additional business, but at the same token when they have a down moment, we can have the residents use the space and they get the benefit.
David Adler: So do you think that most convention and visitors bureaus are making the mistake of not making their convention center more of a community resource? You think that that's kind of a secret sauce that may be missing?
Steve Goodling: The answer is yes. I really do. It's a badge of prestige to have your local event now at our space because it's so cutting edge and at the end of the day, you want your residence proud of their public facilities because that's who owns them. 
I had a former city manager sitting at a banquet last week who said to me that they were sitting in what used to be a transitory corridor, but with a little imagination, trusting, and lighting, and a great plate glass window, it became a venue. He never imagined this as a venue and that's the beauty of activating spaces.
David Adler: My other theory is that we're in the era of the temporary marketplace, and with the decline of retail, we're in a pop-up world. Can any space be activated?  
Steve Goodling: We keep hearing across the board that everyone wants a different experience. They've all done the ballroom thing for a long time. They now want something that's edgy and fun, a little bit more casual but a lot more Hollywood and a lot more Disney.
It has to have some theatrics to it as well as social media opportunities. And so activating unique spaces meets those goals and those goals then transcend both with your local population, which has to support you. I can't underline enough if your residents and your electives don't support you, it doesn't really matter how much business you bring in because they have to feel the benefit of it. 
David Adler: What goes on in your mind about the vision when you see something and you have the ability through the political clout and your position to make something happen? 
Steve Goodling: Recently, we had a three-term mayor that was also president of the US Conference League of Mayors who had a theater named after her in our city, which was part of the Convention Center. At an event, she pulled me aside and she said, "Steve, do you realize what you're doing here? You're creating a sense of community." I looked around and that's exactly what was happening. We had taken a very tired building and quite honestly with not a lot of investment, catapulted it into a phenomenal community building that gives people the chance to hear a variety of performing arts. It makes them proud. I love activating spaces. It's all about taking unused, old, or unthought-of venues and activating them. 
David Adler: So when you say activate, what is in your mind? 
Steve Goodling: An example of personally adding something was when I saw three $60,000 chandeliers at a consignment shop that a very wealthy family decided no longer fit their decor. We bought them. For $15,000, and they adorn the entrance of our theater and really personalized the space in an unexpected way. When we have pride and curate our spaces it makes people feel a part of something bigger than themselves.
David Adler: It sounds like you are against the antiseptic. You seem to like adding personality to your spaces. Is that another ingredient of the secret sauce? 
Steve Goodling: The millennials love it, as I believe most people do. Everyone wants something that's original. They don't want it sterile. I call it Stalinist. People are tired of convention centers that have just long corridors and stark benches. If you really want to meet someone at most conference and convention centers, you have to go down to the food court. That is not conducive to having a conversation. It dissipates the spur-of-the-moment opportunity to get business done. What I'm noticing is the trend now to create customized spaces that actually are unique to the area and create these opportunities for people to connect.
David Adler: It's all about social physics. It's all about collaborating, and at the end of the day when they do, a sense of community develops. 
Steve Goodling: Every association, every corporation, wants a sense of community because they want everyone to believe where they are heading. If people can't talk, collaborate, and connect, or they aren't in a facility that fosters those principles, then it's really not an extremely productive effect. We are trying to be leaders in making every space a place that fosters community.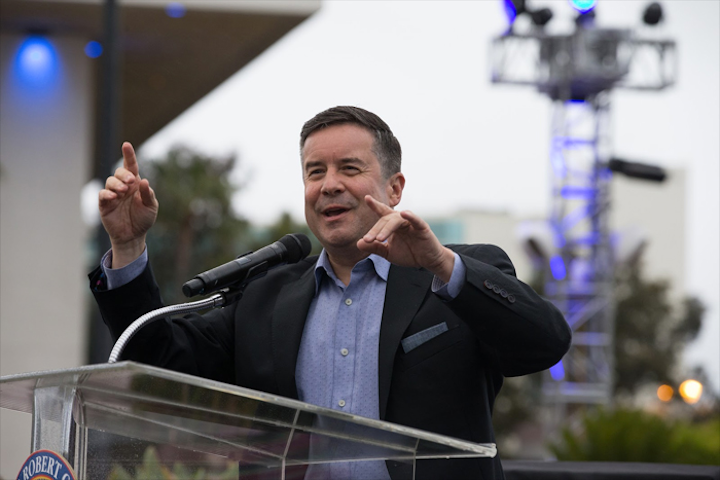 Photo: Courtesy of the Long Beach Convention and Visitors Bureau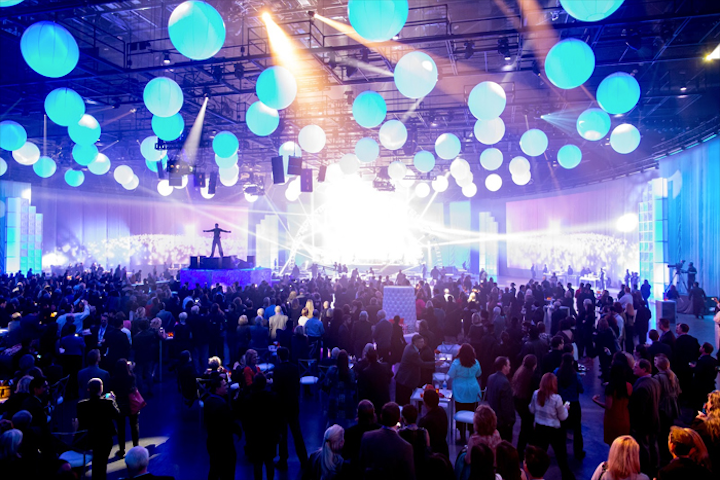 Photo: Courtesy of the Long Beach Convention and Visitors Bureau
Photo: Courtesy of the Long Beach Convention and Visitors Bureau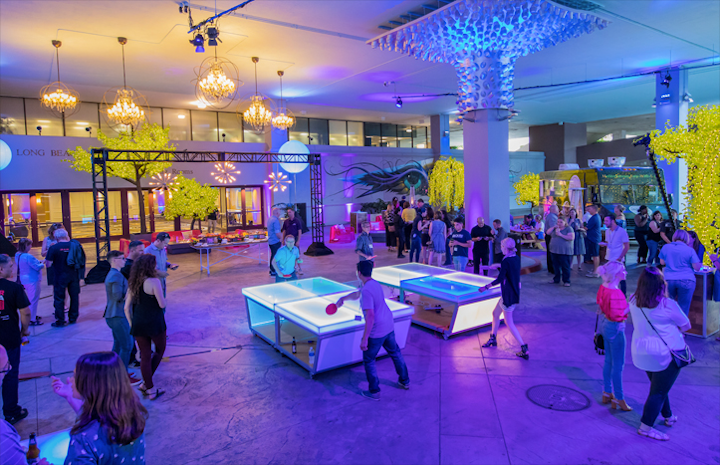 Photo: Courtesy of the Long Beach Convention and Visitors Bureau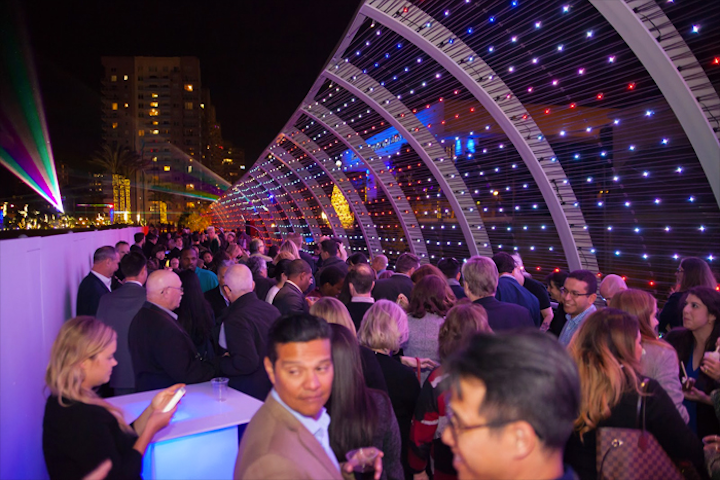 Photo: Courtesy of the Long Beach Convention and Visitors Bureau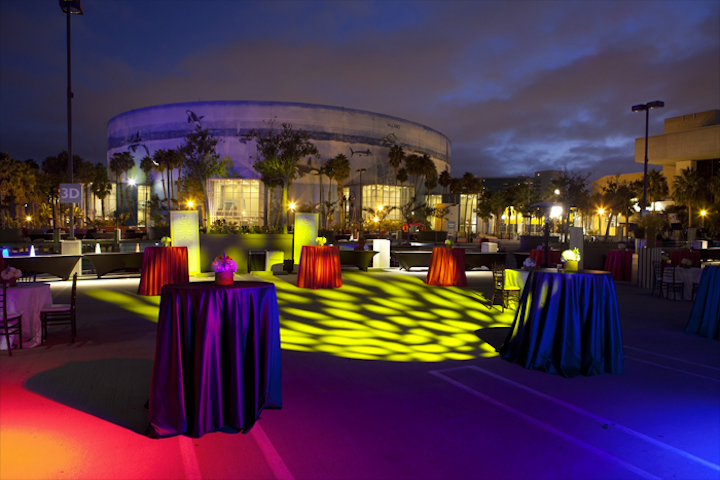 Photo: Courtesy of the Long Beach Convention and Visitors Bureau
Featured Venues/Suppliers: