BizBash C.E.O. David Adler: A New Fund-Raising Model Infuses Culinary Passion with Philanthropy
The era of creating plates and plates of food samples should be over. Here's what could take its place.
October 11, 2019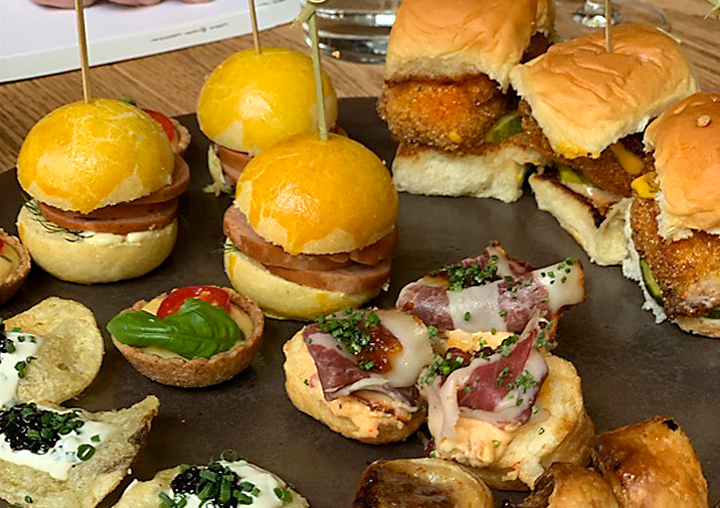 Photo: David Adler/BizBash
David Adler (@davidadler) is the C.E.O. and founder of BizBash.
Is the traditional benefits model kneecapping talented chefs?
The era of creating thousands of small samples and handing them out like free money is over. Smart restaurant teams are not only innovating in the kitchen, but they are also using the power of their platforms to make a difference in the communities they serve without compromising their exacting hospitality and food standards.
Last month, I attended an extraordinary fund-raiser at Washington's Michelin-starred Tail Up Goat, hosted by owners Jon Sybert, Jill Tyler, and Bill Jensen. The event, dubbed Dine to Defend, was an all-volunteer effort: From the front-of-house to the back-of-house, every person involved donated their time (and their tips) to benefit a pair of worthy organizations helping to protect and empower women. The event delivered an engaging philanthropic experience that raised more than $15,000 for NARAL Pro-Choice America and the DC Abortion Fund.
The owners of Tail Up Goat have come up with a new style of collaboration that should be a model for hospitality professionals everywhere. They invited three of D.C.'s top chefs from acclaimed restaurants A Rake's Progress, Emilie's, and Maydan to dream up an experience combining food from each restaurant on one plate in the form of "scenes" for each course. Guests at my table had fun figuring out which item was from which restaurant.
Here is the recipe that I observed.
Use a restaurant or venue at a time when the restaurant isn't open. In this case, it was on a Saturday around brunch time.
Charge a fair price, with the entire amount going to charity so it is all tax deductible. Attendees paid $150 and sat in a normal seating arrangement in the restaurant.
Wine was available at an extra charge, with the profits donated to the event beneficiaries.
Servers, kitchen staff, and front of house staff all volunteered their time. All tips were donated.
All the collaborating chefs worked to create the meal together, contributing to the cause as a team. 
The meal was put together like a family-style tasting menu, with contributions from each restaurant represented in the four-food scene.
Beneficiaries from the cause visited each table for a personalized thank you and pitch to familiarize guests for future engagement.
The organizers and the benefactor provided a moment to speak in a casual and low-key way about the cause.
According to Tail Up Goat's Tyler, "Nourishing the community is as important as nourishing our guests every day. Working collaboratively on these types of events are not only fun, but they also inspire our entire team and our guests to think differently about ways to engage in causes they care about."
Tail Up Goat gives back in other ways: They donate all cancellation fees ($15 per no show) to support Miriam's Kitchen, a D.C.-based charity that helps feed the city's homeless. They also use their cocktail program to donate a set dollar amount to causes they care about. This month, they are donating $3 for each Yellow Bird cocktail served to aid disaster relief efforts in the Bahamas.
Judging from the hugs and appreciation among the chefs, servers, beneficiaries, and attendees, it felt that the event delivered an amazing culinary experience valued higher than the $150 ticket price. It epitomized Maya Angelou's famous words: "I've learned that people will forget what you said, people will forget what you did, but people will never forget how you made them feel."
My dream is to see these types of collaborations replace the typical tasting fund-raisers so great chefs want to participate in charity events. Another benefit: These programs could inspire even more new culinary directions and innovations.