From the Desk of David Adler: An Important Note to Congress and Elected Officials
BizBash founder and chairman David Adler urges Congress and all elected officials to step in and help the suffering event industry.
August 5, 2020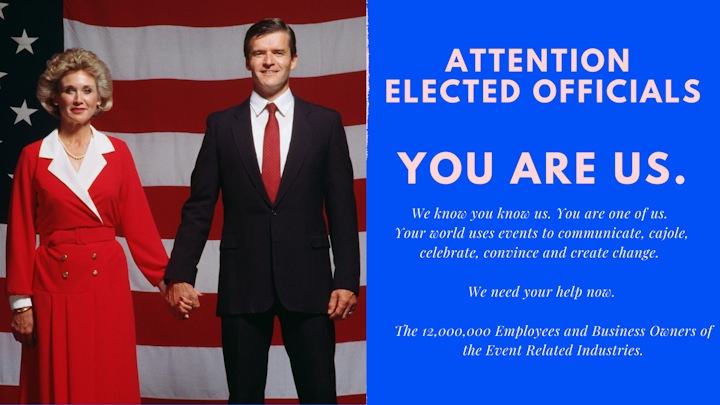 Attention Congress and all elected officials: You are us! 
The event industry is suffering. Twelve million people and 350,000 small businesses need a bridge to get them through or they will be unemployed and out of business. We support closing down gatherings, but we are small businesses that need a lifeline for now.
You are the best event organizers on the planet. You know what it takes to hold events. We are the people who make your campaigns, celebrations, community organizing, and social marketing programs happen. 
You know us. We need your support today.