Q&A: How This New Netflix Series Goes Behind the Scenes of Major Events
Executive producer Joe Zee chats about 7 Days Out, a documentary series that offers a peek inside a Chanel fashion show, the Kentucky Derby, a NASA mission, and more.
January 10, 2019
"I didn't think I would cry about a spaceship," one viewer confessed to Joe Zee, executive producer of the new Netflix series, 7 Days Out.
It is that kind of emotional connection that Zee had hoped to create with the six-episode documentary series, which premiered on the streaming platform on December 21 and is currently available to binge watch.
7 Days Out goes behind the scenes during that critical final week—those last seven days—leading up to a handful of historical and cultural events, including the reopening of the restaurant Eleven Madison Park after renovations, the League of Legends Championships in Miami, the return of NASA's Cassini spacecraft after a 20-year mission, Chanel's Spring 2018 haute couture show, the Kentucky Derby, and the Westminster Dog Show.
To develop the series, Zee teamed up with director Andrew Rossi, executive producers Andrew Fried and Dane Lillegard, and Sony Pictures Television to offer "the story behind the story."
Here, Zee discusses the series' inspiration, what surprised him the most, and why you might need to watch with a box of tissues.
What inspired the series?
The idea that we live in a time right now where we have so much access to all of these events. Everybody can watch the Oscars around the world. Everybody can see anything and everything they want all the time on social, so what people were really interested in was the story behind the story. What did it take to get to that place of getting these big events to happen? And nobody has really told that story in a compelling way. Because at the end of the day it's really about these people who were so passionate about what they were putting up and who had so much at stake. And it always feels like it's touch and go but the event always comes together.
Since the series has come out I've gotten so much reaction from the event planning industry where people really feel like for the first time all of their hard work is being highlighted and they always felt like they were the unsung heroes behind all of these incredible tentpole events. I think it's true because people put their blood, sweat, and tears into it, especially in those last seven days leading up to it. You get to live it with them…. I think people feel like they can be invested in it. So it didn't matter whether you love dogs and you could watch the Westminster Dog Show or you love science and you could watch NASA or you love fashion and you could watch Chanel. The topics were varied but the human path of getting it up and getting it going is universal.
How did you choose the events? Why these events?
First of all, we wanted to do events that were big enough that had enough recognition to people on a global level, that people could understand and connect with in some way around the world. And then at the same time we wanted these topics to be very diverse…. We're saying it's very much the idea of a Sunday newspaper. When it arrives, there's all of these different sections. We may read our favorite section first but by the end we're going to have finished the paper. And in a way we wanted the series to be the same. Everybody could start with the ones they love but by the time they watched that one they could understand what the through-thread was and they would have finished it all by the end. It's got that same connective tissue and that same drawing power of doing something that you love in different categories. It never dawned on us to do three episodes in fashion or four episodes in food. It was really about the diversity in topics but the commonality of it all getting together in those seven days.
What other events did you consider?
We had hundreds of events, a list as long as my arm. There is a long list of fantasy events that we want to cover. This could go on for years, each time it would be so much more different than the last. Of course, we talk about the Oscars. It's beyond that. How amazing would it be to cover the running of the bulls in Spain? Something we all have some methodology about but we don't really know too much about. Here's a chance for us to really do a documentary deep dive on it in a way and then present it in an incredibly beautiful visual way.
Why seven days?
It really is about the crunch time, and there's a certain ideology behind seven days. There is something about that final week when it really is all hands on deck. So no matter how big it is, that last week in that final stretch of the race is the most important and we really wanted to be there to document it all along the way and see it all come together. I don't think there was one episode where I wasn't tearing up. And I've seen it multiple times. I've had hundreds of people tweet me to say they can't believe they watched an episode about NASA and cried. "I didn't think I would cry about a spaceship." An episode about science moved them in an emotional way. We all understand what it's like to invest so much into something and in that final moment to see it all come to life.
[PULLQUOTE]
How did the partnership with Andrew Rossi and the rest of the team come about?
[Sony and I] had been huge fans of the First Monday in May [about the Metropolitan Museum of Art's Costume Institute fund-raising gala], and Andrew Rossi also directed Page One, a documentary about the New York Times. And the level of access in both those documentaries was unparalleled and the way that Andrew told a story as a director was so eloquent, so articulate, so beautifully and visually moving at the same time, it was a no brainer for Andrew to be a part of this…. And Andrew Fried and Dane Lillegard and Boardwalk Pictures had created Chef's Table, which is not only one of the biggest hits but one of the biggest inspirations on the Netflix platform for all of us. Together it felt like a winning team. What you see as a series is a brainchild of all of us.
What was the biggest challenge?
The biggest challenge was the unknown. We did it on the schedule of the event because we had to. We can't do it on our schedule. And then once we're at the event, we really don't know what's going to happen. That is such a true pinnacle of great documentary filmmaking. You really just follow the story. And I think what we did was really follow these compelling stories through incredible human characters. But the thing is, you can only map it out to a certain extent… you don't really know what is going to come together and what's not until you're there. It's hard for creative people to say we're going to relinquish our control over this and see where it takes us.
Was anyone hesitant about filming?
Every single person who participated, participated without abandon. They knew what it was going to be, they all trusted Andrew Rossi implicitly, trusted what we're about, and they certainly trust Netflix. There was no hesitancy. If they were going to do it, they were going to do it a hundred percent. Chanel has never allowed cameras in, certainly not for this amount of time, to track any of them. They did it and it was unfounded. And the fact that they all love it so much is a real testament to what we did.
What surprised you the most about the series?
I think the thing that struck me is you think you're not going to be interested in a particular topic and you watch this episode and it completely floors you and changes your mind. There's this episode about gaming, a League of Legends championship, and it was something that was sort of above everyone's head. We watched and we were literally in tears. I have to say, I have a whole newfound respect for e-sports and gamers…. I think that was the biggest surprise to me because people might say, "I like fashion but I don't like science." Give it a try. And then when they do, they say to me "that was one of the best episodes of anything I've ever seen." It goes to show the topic might be the beginning of it, but the human story is really what the show is about.
Is that what you hope viewers take away from the series?
If we can all connect and attach to something on an emotional level, it's going to mean so much…. If you look at some of the success stories on Netflix, some of their biggest shows, it's because it has such an emotional resonance to it. We all work everyday and we're invested in the things that we love and we want to see it become successful. I think that's what these events are. Events happen. I'm not spoiling anything. The Westminster Dog Show happens. The Kentucky Derby happens. But it's really seeing how it happens and those touch-and-go moments that really make it.
Will there be more episodes?
That is up to Netflix. We have a list of events. We are ready to go. If we did a second season with different events, it is going to be as equally surprising and new.
Watch the trailer for 7 Days Out below: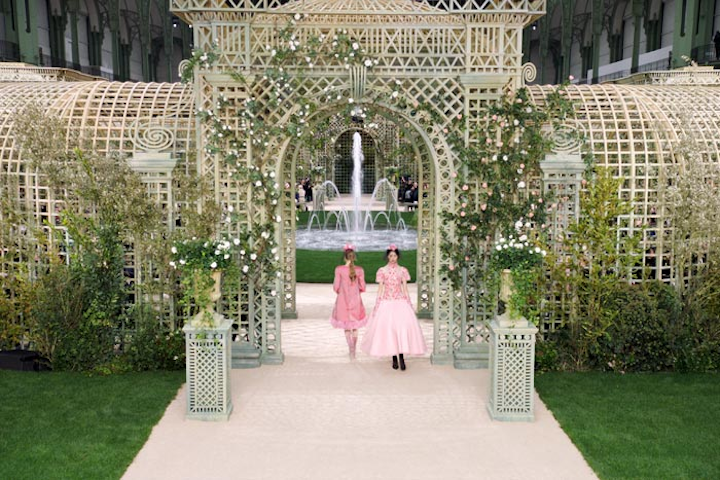 Photo: Courtesy of Netflix/Sony Pictures Television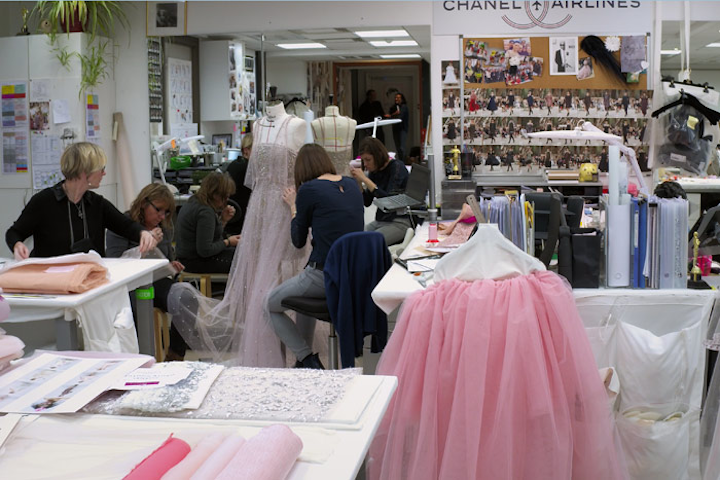 Photo: Courtesy of Netflix/Sony Pictures Television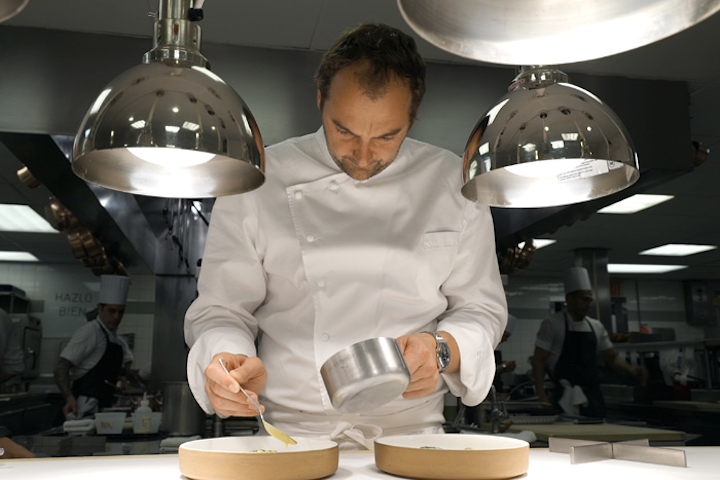 Photo: Courtesy of Netflix/Sony Pictures Television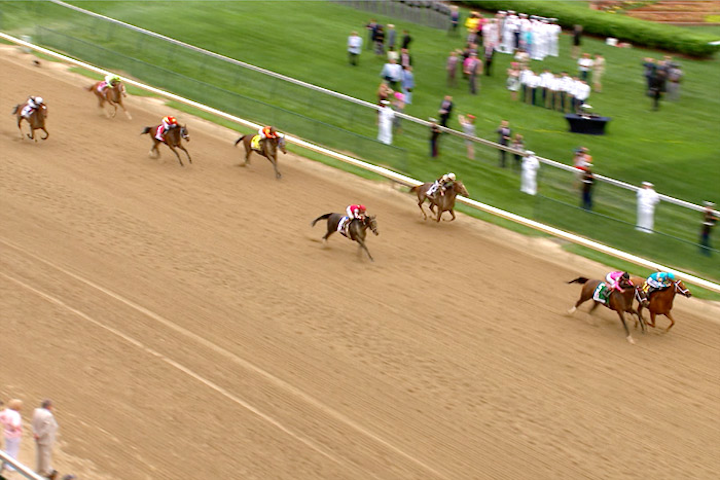 Photo: Courtesy of Netflix/Sony Pictures Television
Featured Venues/Suppliers: