11 Things That Shaped the Decade in Events
From smartphones to sustainability, here's what has had the biggest impact on the event and meeting industry since 2009.
December 19, 2019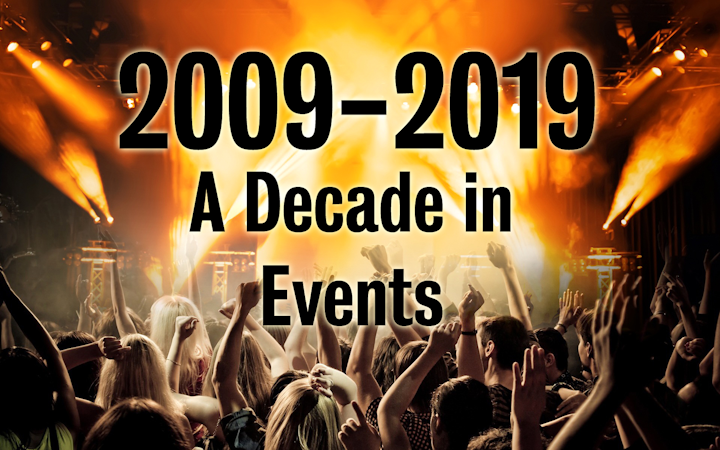 Photo: E Swamy/Pixabay
As the decade comes to a close, we're exploring the tools and trends that had the biggest impact on the event industry. Here's our (highly subjective) list of 11 things that have had the biggest impact on events, meetings, trade shows, and other live gatherings, from social media to event apps to yes, Donald Trump. What would you add to the list? Share you thoughts on LinkedIn or Twitter.
11. The rise of experiential marketing and face-to-face gatherings
As technology continues to saturate every aspect of our lives, many brands this decade turned to in-person events as a way to stand out. "The shift from traditional media and advertising to experiential marketing and face-to-face engagement," says Joe Lewis, president and C.E.O. of Los Angeles-based production firm Joe Lewis Company, when asked what most affected the event industry this decade. "Consumers want to be directly engaged and connected with brands in-person."
The same concept applies to businesses. In 2016, United States-based coalition Meetings Mean Business launched Global Meetings Industry Day as a way to promote the importance of in-person meetings in the digital age. The most recent edition in April hosted more than 200 events in 41 countries. 
Further Reading:
What This Fake Brand's Pop-Up Can Teach Us About the Power of Events
Why Pop-Ups Are Getting Even More Popular
Podcast: How Face-to-Face Events Can Change the World
10. Data privacy and G.D.P.R.
Effective since 2018, the European Union's General Data Protection Regulation, commonly referred to as G.D.P.R., governs how organizations gather, store, share, and destroy personally identifiable information on residents of the E.U.—regardless of where that data collection takes place. That means if E.U. residents attend your events, anywhere in the world, you need to comply.
"I work in international events, and data privacy and G.D.P.R. have changed the industry in ways we still cannot see," explains Tiffany Bardwell, section and meetings liaison at the New York State Bar Association. "The loss of connecting easily to our past buyers is huge, the privacy regulations for our vendors, the financial issues that encompasses—the list goes on and on."
Further Reading:
Yes, You Need to Understand the E.U.'s New Data Regulation—Even If You Only Host Events in the U.S.
9. Industry collaboration—and consolidation
Like most industries, the events business experienced quite a few significant mergers and acquisitions this decade. Some industry heavy-hitters joined forces—such as PSAV and Hargrove, PRA and Koncept Events, Cvent and Lanyon, to name just a few. (We joined this trend as well, with Connect's recent acquisition of BizBash.)
"This decade the power move was to collaborate in a big, new way," says Sarah Shewey, founder of freelance event-producer marketplace Happily. "Brands co-created mutually beneficial experiences like Casper and West Elm; freelancers organized into online marketplaces at Happily, Uber, and DoorDash; women, scientists, and the youth took to the streets to march in record numbers."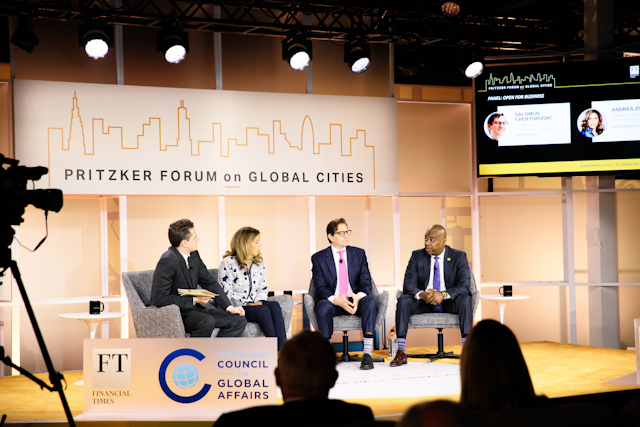 For the Pritzker Forum on Global Cities, held in Chicago in June, producers Agency EA rethought the stage design, seating layout, and programming with a focus on live stream execution. See more: How This Conference Designed Its Stage for a Live Stream AudiencePhoto: Agency EA
8. Live streaming and virtual meetings
As technology becomes more sophisticated and affordable, planners have experimented with online-only events, such as trade shows with virtual expo halls filled with exhibitors. The format offers the content, networking, and product information of a traditional expo, with the convenience of access from any device, anywhere in the world.
Live streaming also changed the game this decade, says Liz Hart, founder of Liz Hart Events in New York and Washington. "The first live stream event I worked was 10 years ago. It was a movie premiere, and we had one single, stationary camera. Just one wide shot, all night long—but fans loved it," she remembers. "Events doubling as digital content… affected all my events [this decade], from tight-knit association conferences wanting to include bicoastal members, to the 2016 Democratic National Convention pushing influencer content on new platforms like Roku and Twitch. ... The industry began to design events not just for live audiences but for virtual ones, and bring the event experience to 'attendees' wherever they were."
Further Reading:
When and How to Host a Fully Virtual Event
Why Networks, Brands, and Buyers Are Serious About Live Streaming
Guest Column: 5 Tips for Live Streaming Events
7. Mass shootings and other security concerns
Incidents such as the mass shooting at the Route 91 Harvest music festival in Las Vegas and the bombing at Ariana Grande's concert in Manchester, England, had many event pros reexamining—and revamping—their security efforts. "We have always had a security strategy in place due to the high-caliber attendees we have at our events and conferences, but in this turbulent climate, we are refining that with more detailed security and communication strategy," Cathi Culbertson, then the vice president of event marketing and conferences for Forbes Media, told BizBash in 2017. 
Further Reading:
13 Tips to Improve the Security of Your Event
Does Your Event Need a Field Hospital?
Opinion: Why Event Professionals Need to Mobilize Against Gun Violence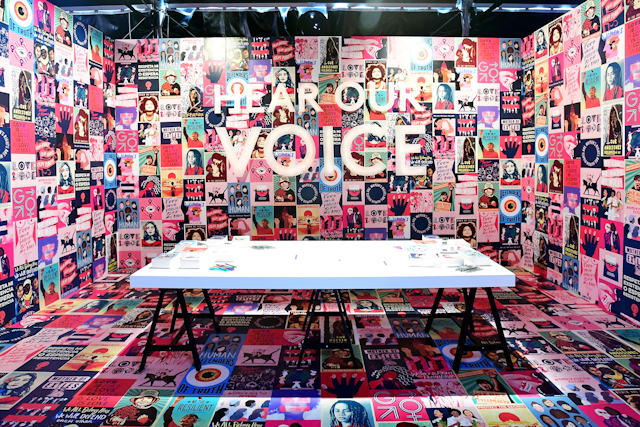 In reaction to the current political climate, many brands used events to promote activism. At Refinery29's 29Rooms in 2017, for example, a room titled "Hear Our Voice" was inspired by the Women's March; guests could use the space to write messages to their national representatives. See more: How Refinery29's 29Rooms Made Space for Politics, Brands, and InstagramPhoto: Emma McIntyre/Getty Images for Refinery29
6. #MeToo, Donald Trump, and the rise of activism-focused gatherings
It's hard to talk about the decade without mentioning figures such as President Donald Trump and movie producer Harvey Weinstein—and the slew of activists who organized in their wake. From the inaugural Women's March in 2017 (which quickly became the largest single-day march in American history) to impactful gatherings and protests from the likes of Black Lives Matter and students affected by the Marjory Stoneman Douglas school shooting, this decade saw more brands and events making political statements.
"Major brands are hyper-aware that they have to go above and beyond right now to communicate to their audience that they're not alone," said Nicky Balestrieri, co-founder of the Gathery, in a 2018 interview with BizBash. "Brands want to be spending their money on things like [women-led conferences] right now, more than they want to throw lavish parties. They're stepping up where the government is lacking."
Further Reading:
Creating Authentic Events for Women in the Era of #MeToo
BizBash C.E.O. David Adler: What the Inauguration and Women's Marches Teach Us About Events
How These Top Event Pros Are Fighting Sexual Misconduct at Festivals
See How This Hamptons Benefit Responded to Donald Trump
5. An increased focus on diversity and inclusivity
A 2018 survey by event software company Bizzabo found that men outnumbered women 2 to 1 as event speakers over the last five years. But conscious strides have been made to combat these "manels"—or all male-panels—throughout the decade. At the Social Capital Markets Conference in 2015, for example, organizers made gender diversity on panels mandatory, and added a racial and ethnic diversity requirement the following year.
Events have also made strides toward inclusivity, using more thorough registration forms and new technology to accommodate all guests, regardless of physical limitations. The same idea has been adopted by event caterers and beverage-providers, too, who increasingly provide options for specialty diets.
"Dietary restrictions have always been an issue that we work hard to accommodate," says Joyce Malicse, co-founder of Pink Salt Cuisine in Southern California. "The last decade has shown a significant increase in vegan and vegetarian requests—10 years ago, we averaged about one percent of our guest count for vegan meals, and now we receive requests for 50 percent or even 100 percent plant-based."
Further Reading: 
How to Create More Diversity at Events
6 Ways Events Can Be More Inclusive, Welcoming Spaces for All Attendees
How to Make Festivals More Inclusive (and Fun) for Plus-Size Attendees
How to Accommodate Guests With Dietary Restrictions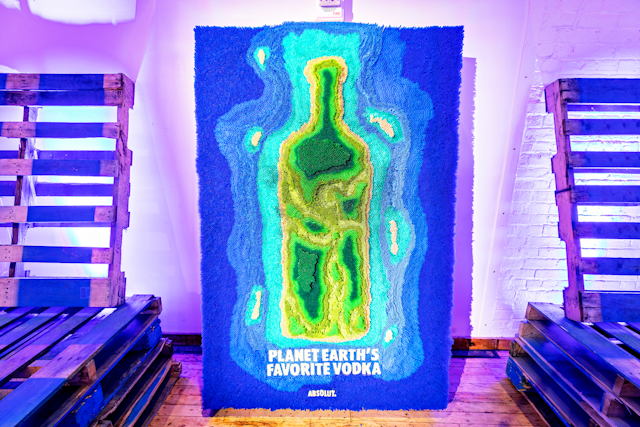 Events, trade shows, conferences, and meetings alike had a renewed focus on sustainability this decade. To launch its sustainability program, for example, vodka brand Absolut hosted a bar where attendees could trade in recyclables for cocktails. An installation depicted the Absolut bottle created entirely with recycled straws. See more: See an Absolut Bar That Accepted Recyclables as CurrencyPhoto: Dorothy Hong
4. Climate change
"Producing sustainable events is the only way to ensure that your business will continue to exist. It's not an addition [to your events]—it's the only option," declared Miguel Naranjo, program officer for the United Nations Framework Convention on Climate Change, at IMEX America earlier this year. Naranjo was introducing the Event Industry Council's new Centre for Sustainable Events, which offers education and a certificate course on eco-friendly practices.
The center capped off a decade increasingly focused on combating climate change—it's now the norm for events and meetings of all types to focus on sustainability. Convention centers have added green roofs, waste-management programs, and upcycled materials, while plastic straws and other single-use plastic items are banned outright in many cities and venues around the country. Event pros are also examining the impact of another event staple: balloons. 
Further Reading:
Can the Entire Meeting Industry Become Carbon Neutral by 2050?
How Convention Center Food and Beverage Programs Are Addressing Sustainability
9 Ways to Encourage Exhibitors to Go Green
10 Tips to Minimize Food Waste at Events
3. Millennials and Generation Z
Capturing the attention of millennials and the Gen Z crowd has been the holy grail for meeting and event planners in the last decade. The new generation of attendees demands innovation, authenticity, and interactivity.
So what does this mean for events? "Young adults value 'keeping it real' above anything else," said Jayne Charneski, the founder of consulting firm Front Row Insights & Strategy, at Digital Entertainment World in February 2019. According to Charneski, today's teenagers and young adults are drawn to brands that show behind-the-scenes content and are transparent about their mistakes, which may be why YouTube is by far their platform of choice.
"Zs are far more interested in the journey than what it's going to feel like once you get there," added Charneski, in a contrast to millennials who are more focused on inspirational and passion-focused messaging.
Further Reading:
What Are the Secrets to Reaching a Millennial Crowd?
How Brands Should Be Marketing to Generation Z
13 Generation Z-Friendly Ideas From the 'Teen Vogue' Summit
2. New software and event apps
It's impossible to talk about the last decade without mentioning technological advancements such as AR and VR, projection mapping, A.I., and holograms—not to mention event management software, chatbots, facial recognition technology, and much more. Now, planners have an extensive selection of products at their disposal, from tools that help them do their work more efficiently and effectively to those that enhance their attendees' experiences.
"Software has been the greatest event revolution of the past decade," says Miguel Peguero, event specialist at One Way Event Productions in New York. "It's made everything having to do with events more manageable and streamlined. From event design to pre-visualization and 3-D renders of spaces to lighting automation and experiential design—it's made technologies that used to be completely out of budget more accessible to everyone."
Further Reading:
Event Technology: 25 Solutions for Your Virtual Tool Bag
Event Technology Special Report: The Future of Events Is Here
Was My Event App Worth It?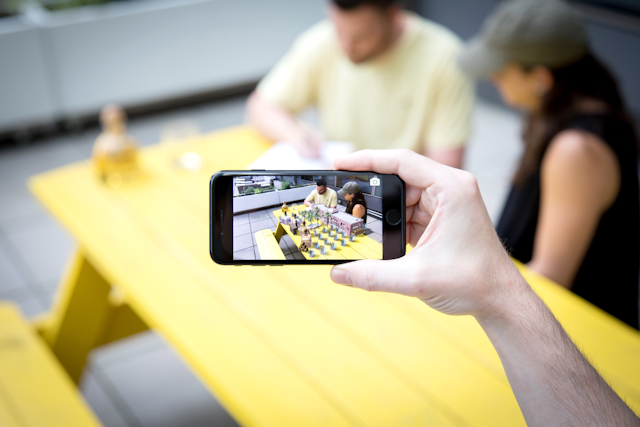 Cutting-edge technology such as virtual and augmented reality has offered a new creative and functional option for event hosts. Spirit brand Patrón, for example, has a "Patrón Experience" app where users can "plant" a field of agave on any flat surface viewable through the phone. See more: Bar Code: How Spirits Brands Are Using Augmented RealityPhoto: Courtesy of Patron
1. Smartphones and social media
When BizBash asked event pros to share their thoughts for this story, the overwhelming majority of people mentioned smartphones. "Between social media, cameras, and disconnecting due to connecting—it's no contest," notes Keri Miller, partner and chief creative strategist at E=MC² Events with offices throughout Canada.
Brett Hyman, president of NVE Experience Agency in New York and Los Angeles, thinks smartphones have radically changed events in three main ways. "[They've] made events less private—now everything that happens at an event can be captured on camera and leaked outside the event," he explains, noting that sometimes celebrity attendees don't even risk attending. "What happens at an event no longer stays at the event."
Hyman also notes that smartphones have made events more interactive—and more impactful. "People can engage and interact to create a more personalized experience. The smartphone acts as a customizable tool to transform the event experience, from the invitation process to the service staff, the valet, and even the event content," he says. "[Smartphones have also] enabled events to reach millions—the power of the smartphone allows people to post content to social media and amplify the event experience to millions."
The idea of smartphones, of course, goes hand in hand with the enduring popularity of social media—particularly Instagram, which launched in 2010. Many events are now designed with Instagram photo ops in mind, with big-name brands using so-called "Instagram museums" to reach consumers in new ways. The platform has also given event planners a creative platform to showcase their own work before, during, and after an event. 
"Social media has affected the events industry by leaps and bounds," says Atlanta-based event designer Chris Confero. "When I started [in 2009], it was Blogspot and Twitter, then came Vine and Pinterest—but I think Instagram takes top billing for driving change."
Further Reading:
7 Ways Event Pros Should Be Using Instagram
The Evolution of Event Technology: Functioning in a Mobile Environment
How Brands Are Using "Instagram Museums" to Reach Consumers in a New Way
Should You Ban Cell Phones From Your Meetings?
Editor's note: Some of these comments were shared by readers on our social media networks. Join our discussions on LinkedIn, Twitter, and Facebook.